View:
Inspired Discoveries: A Symposium of Undergraduate Research and Creative Works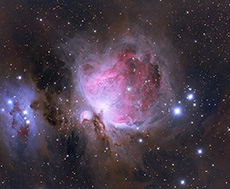 When:

Location:

William H. Thumel Sr. Business Center

Room:

BC Atrium & Auditorium

Description:

Inspired Discoveries is a collaboration of the Robert L. Bogomolny Library, the Helen P. Denit Honors Program, and the Office of the Provost. This symposium is part of an ongoing effort to recognize and encourage undergraduate research and other academic achievements.

Inspired Discoveries includes remarks from Assistant Provost for Undergraduate Studies and Academic Affairs Dr. Fiona Glade, student presentations and poster sessions, and a luncheon. Student presentations may be in the form of poster sessions, exhibits, panel presentations or presented papers. Projects may include original research conducted individually or as a team or creative works such as video games or design projects.

Contact Name:

Sydnie Byrd

Contact Email:

Contact Phone:

410.837.5910
Appropriate accommodations for individuals with disabilities will be provided upon request 10 days prior to a campus event and 30 days prior to an event requiring travel.