View:
#SaveTheGym (Exploratory Panel)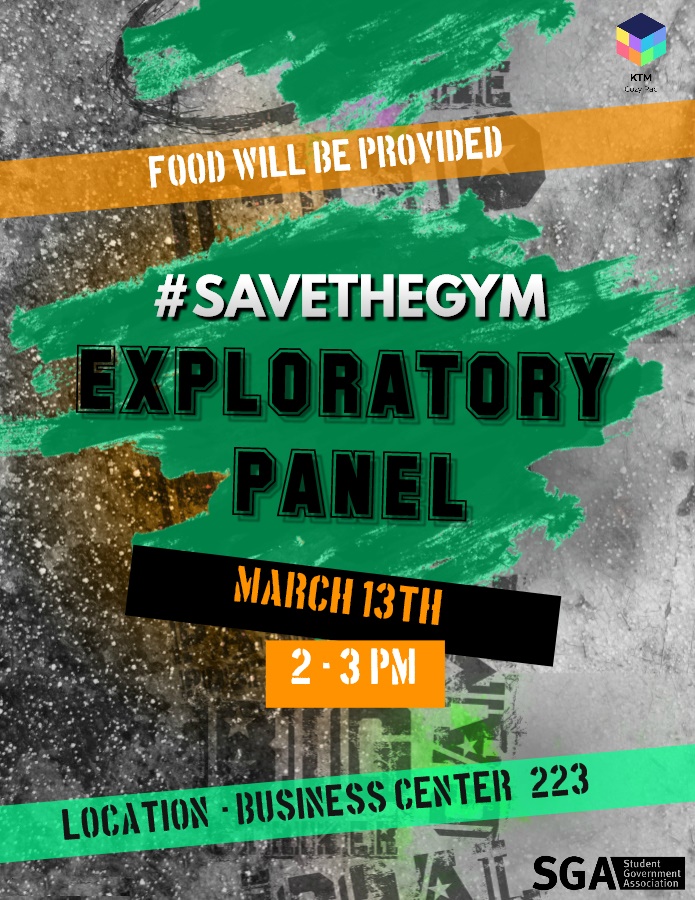 When:

Location:

William H. Thumel Sr. Business Center

Room:

BC 223

Description:

Wednesday, Mar 13, 2019, 2:00 PM - 3:00 PM EDT

Business Center Room 223

Join SGA to discuss #SaveTheGym, and Possibly make an impact on March 15th before the budget is released. Join us to partake in the conversation. Contact: sga@ubalt.edu or amadou.bah@ubalt.edu

Contact Name:

Amadou Bah

Contact Email:
Appropriate accommodations for individuals with disabilities will be provided upon request 10 days prior to a campus event and 30 days prior to an event requiring travel.