View:
Business in a Post-Covid World: A Conversation Series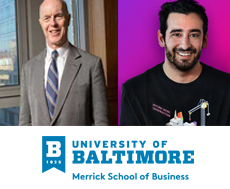 When:

Room:

Zoom

Description:

Please join Merrick School of Business Dean, Dr. Murray Dalziel for our next "Team with the Dean" virtual conversation.

Have you thought about what the business-world might look like after COVID-19 subsides? Dean Dalziel is bringing our UB community closer together by offering a virtual conversation with speakers that have insights into what might unfold in the future of business.

FEATURED GUEST

Guy Tytunovitch, co-founder and CEO of CHEQ

About the Guest Speaker

Guy Tytunovitch is co-founder and CEO of CHEQ. Prior to CHEQ, Guy enjoyed an extensive career as a military intelligence officer at the Defense Intelligence's Research Division, and went on to co-found Adzouk and BigaBid before founding CHEQ.

Contact Name:

Amy Greenlee

Contact Email:
Appropriate accommodations for individuals with disabilities will be provided upon request 10 days prior to a campus event and 30 days prior to an event requiring travel.