View:
The Moral and Political Justifications for 'Crimes of Solidarity' EVENT CANCELED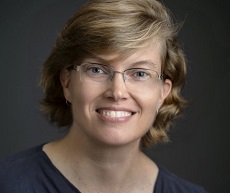 When:

Location:

UBalt Student Center

Room:

301

Description:

NOTE: THIS EVENT HAS BEEN CANCELED.

Villanova University Professor Sally Scholz will be joining UBalt's Hoffberger Center for Professional Ethics in a talk open to the entire University community. The talk is about the criminalization of support for migrants making the journey across borders (see abstract below).

Prof. Scholz will be addressing a fundamental policy and humanitarian debate that will continue to grow in the years ahead. Her analysis engages scholarly work and disciplinary interests across all the Colleges, in law, public affairs, business, and the humanities.

All are welcome to attend! Lunch will be provided. Email Claudette Booth to RSVP to attend in person. The Zoom link will be provided for those who can't attend in person.

---

Abstract: Activists and scholars have dubbed the criminalization of support for migrants making the journey across borders as "crimes of solidarity." This paper looks at the moral motivations and underlying justifications of nongovernmental organizations (NGOs) and individual actors in providing assistance, rescue, or humanitarian aid. The paper begins with an overview of the criminalization of solidarity, focusing, in a generalized manner, on the governmental policies that have criminalized acts of assistance for people on the move. I then examine each of three moral motivations and their underlying justifications offered by activists and advocates. I group these according to humanitarian aid, civil disobedience, and acts of global citizenship. The paper then turns to the political, suggesting that the "solidarity" of crimes of solidarity announces a political project that extends well beyond the provision of assistance and advocacy for law or policy reform. The political project, layered on to the moral motivations, opens a space for the recreation of the social, thereby offering a new imaginary for civic solidarity that extends the benefits of citizenship beyond formal recognition of membership.

Contact Name:

Claudette Booth

Contact Email:
Appropriate accommodations for individuals with disabilities will be provided upon request 10 days prior to a campus event and 30 days prior to an event requiring travel.