Stream clean up with UB Green
April 14, 2012
Time: 8:30 AM - 1:00 PM
Location: Gordon Plaza
Contact Name: Jeff LaNoue
Contact Phone: 410-837-5199
Contact E-mail: j.lanoue@ubalt.edu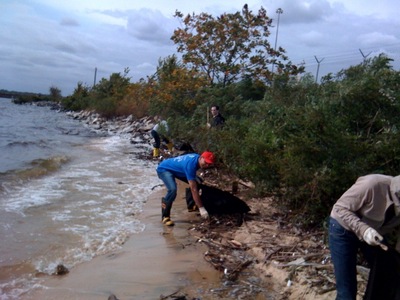 UB Green is working with Baltimore Recreation & Parks. UB Green needs volunteers to help with a stream clean up. Right now, the plan is either to clean the Middle Brach or the Gwynn Falls the morning of April 14. The exact details are still being worked out, but please e-mail Jeff La Noue at jlanoue@ubalt.edu if you are interested.
This event is open to students, faculty, staff, alumni, and guests. The work is hard and muddy so we need good workers!
We will meet in Gordon Plaza and carpool to the site.