The Sixth Annual Feminist Legal Theory Conference - Applied Feminism and Families - Workshop Sessions
March 7, 2013
Time: 3:00 PM - 7:00 PM
Location: William H. Thumel Sr. Business Center BC135
Contact Name: Brittmy Martinez
Contact Phone: 410-837-5706
Contact E-mail: bmartinez@ubalt.edu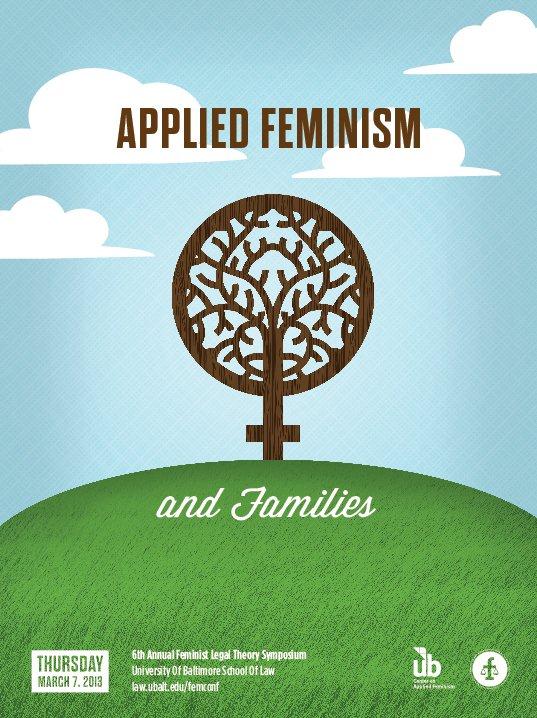 Join the University of Baltimore School of Law, the University of Baltimore Law Review, and the Center on Applied Feminism for The Sixth Annual Feminist Legal Theory Conference! This year's event will focus on applied feminism and families. For more information about the 2013 conference or to find out more about the Center on Applied Feminism, visit the Center's website.
Pre-registration for the workshop has reached capacity and is now closed.
There is no charge to attend the conference. If you are interested in attending the full-day conference on Friday, March 8, 2013, registration is available at the door. Registrants for both the workshop and full-day conference will be automatically registered for Sen. Amy Klobuchar's keynote presentation on Friday, March 8 at 2 p.m.
Information on parking at the University of Baltimore is available on the University's parking
page
.