View:
Fitness Instructor Training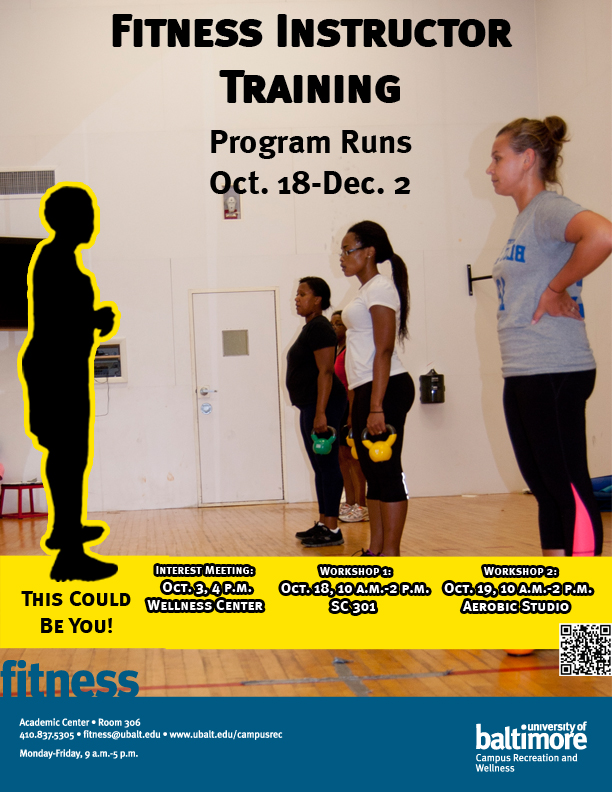 When:

Location:

Recreation Center - 3rd Floor Academic Center

Room:

306

Description:

Fitness Instructor Training (FIT) Program

The FIT program is purposed to teach students how to become Fitness Instructors for the University. At the end of this program, students will be able to teach Fitness Classes for Campus Recreation and Wellness begining SPring Sepester 2014.

Program Run Dates: October 18th -Dec 2nd 2013

Thursday Oct 3rd 4pm Applications Due and Interest Meeting
Friday Oct 18th 10-2pm Program Introduction and Classroom Instruction
Saturday Oct 19th 10-4pm Practical Workshop Day
October-November Shadow Shift Completion
December 2nd - 6th Practical Exams
December 9th and 10th Interview/Hire
Finals Week Teaching First Class

Contact Name:

Micailah Brock

Contact Email:

Contact Phone:

410.837.5305
If you need accommodations to participate in this event, please contact the person listed above at least 10 days prior to the event.