View:
UB/Towson MBA Information Session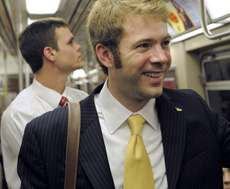 When:

Location:

Off Campus

Description:

Thinking about enrolling in our MBA? Need to know more? Here's a chance to ask questions and gain some insights, during our Towson University Information Session on Wednesday, Aug. 6. Join Ron Desi, the UB/Towson program director, and our admissions staff as they show you how to build your MBA to complement your professional goals.

Location: Towson University Minnegan Room at Johnny Unitas Stadium

Contact Name:

Elizabeth Zay

Contact Email:
If you need accommodations to participate in this event, please contact the person listed above at least 10 days prior to the event.