View:
Reflections and Echoes: Eat and Art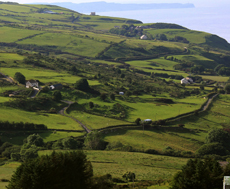 When:

Location:

UB Student Center

Room:

Bogomolny

Description:

In this Eat and Art program, Spotlight UB presents readings of the short plays developed in Northern Ireland in IDIS301 World Culture course, along with a slideshow of Irish images and Shelly Clay-Robison's presentation on the murals of Belfast vs. the murals of Baltimore. Sandwiches and sodas will be served. $5 general.

Contact Name:

Kimberley Lynne

Contact Email:

Contact Phone:

410.837.4053
Appropriate accommodations for individuals with disabilities will be provided upon request 10 days prior to a campus event and 30 days prior to an event requiring travel.