View:
UB Debaters Interest Meeting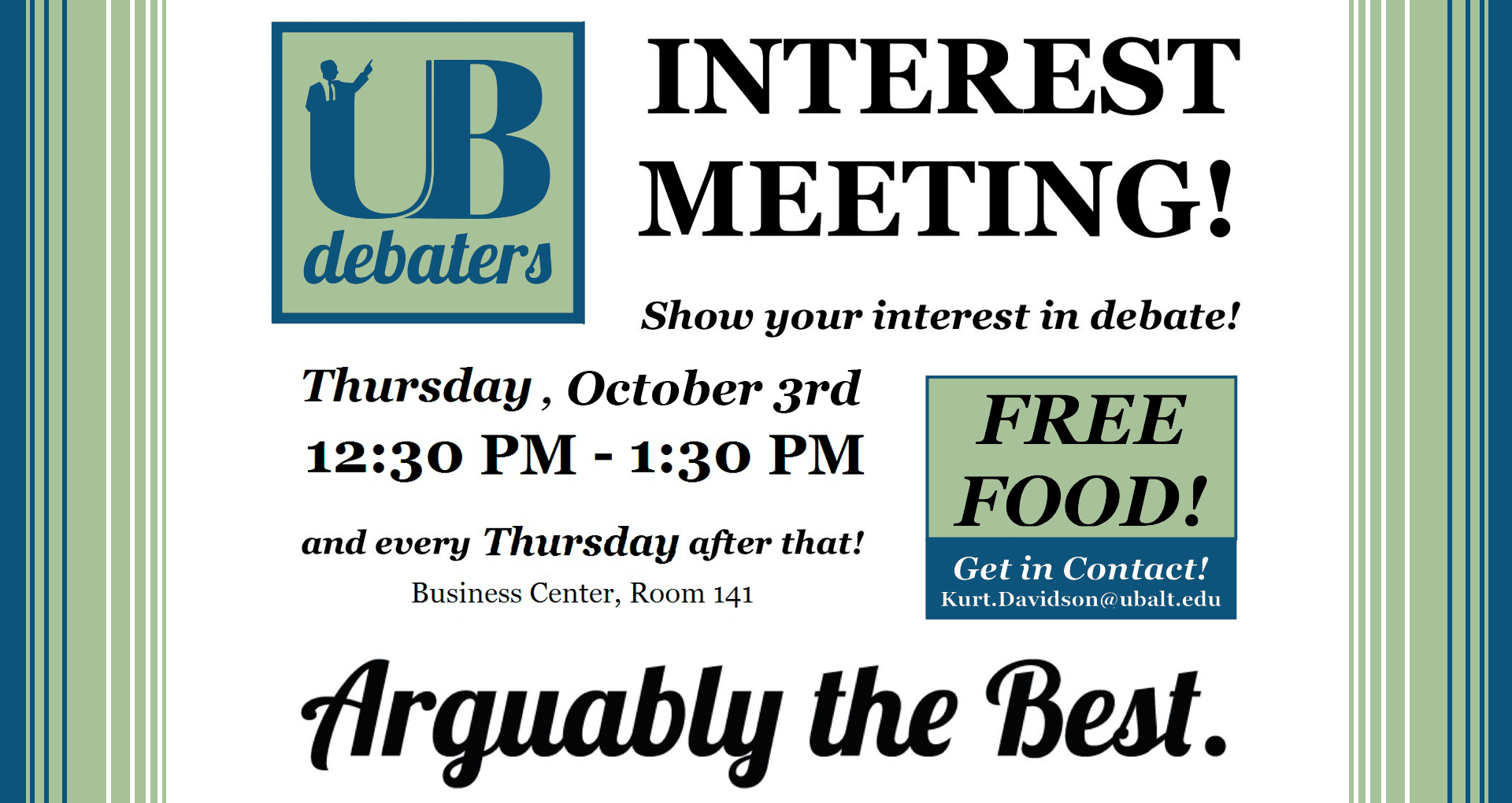 When:

Location:

William H. Thumel Sr. Business Center

Room:

141

Description:

UB Debaters Interest Meeting, take two! Are you interested in formal debate or casual, nuanced discourse? Come find out what the UB Debaters is all about!

Contact Name:

Joseph Slider

Contact Email:
Appropriate accommodations for individuals with disabilities will be provided upon request 10 days prior to a campus event and 30 days prior to an event requiring travel.