View:
MSA Eid Banquet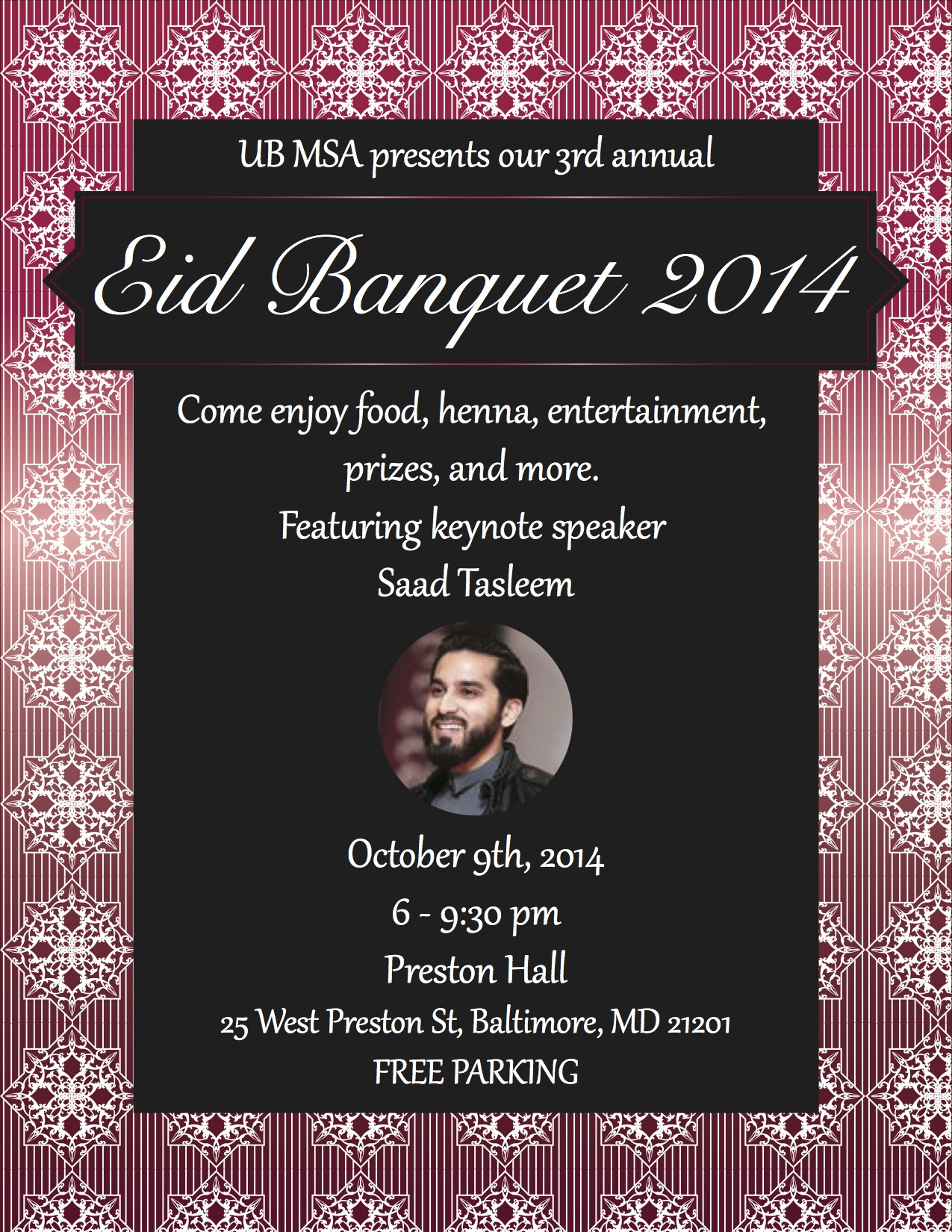 When:

Location:

Off Campus

Room:

Preston

Description:

University of Baltimore MSA is happy to announce our annual Eid Banquet is happening once again! October 9th (Thursday) (6:00 PM - 9:30 PM) will be a night to remember. There will be enriching discussion with our keynote speaker for the night being Saad Tasleem! We will have phenomenal entertainment, lots of food, and not to mention this year PARKING WILL BE FREE! So spread the word, and make sure October 9th is marked on your calendar!!!!!

Location: Preston Hall - 25 W Preston St, Baltimore, MD 21201
Time: 6:00 PM - 9:30 PM

Contact Name:

Joseph Slider

Contact Email:
Appropriate accommodations for individuals with disabilities will be provided upon request 10 days prior to a campus event and 30 days prior to an event requiring travel.