View:
Bar Bazaar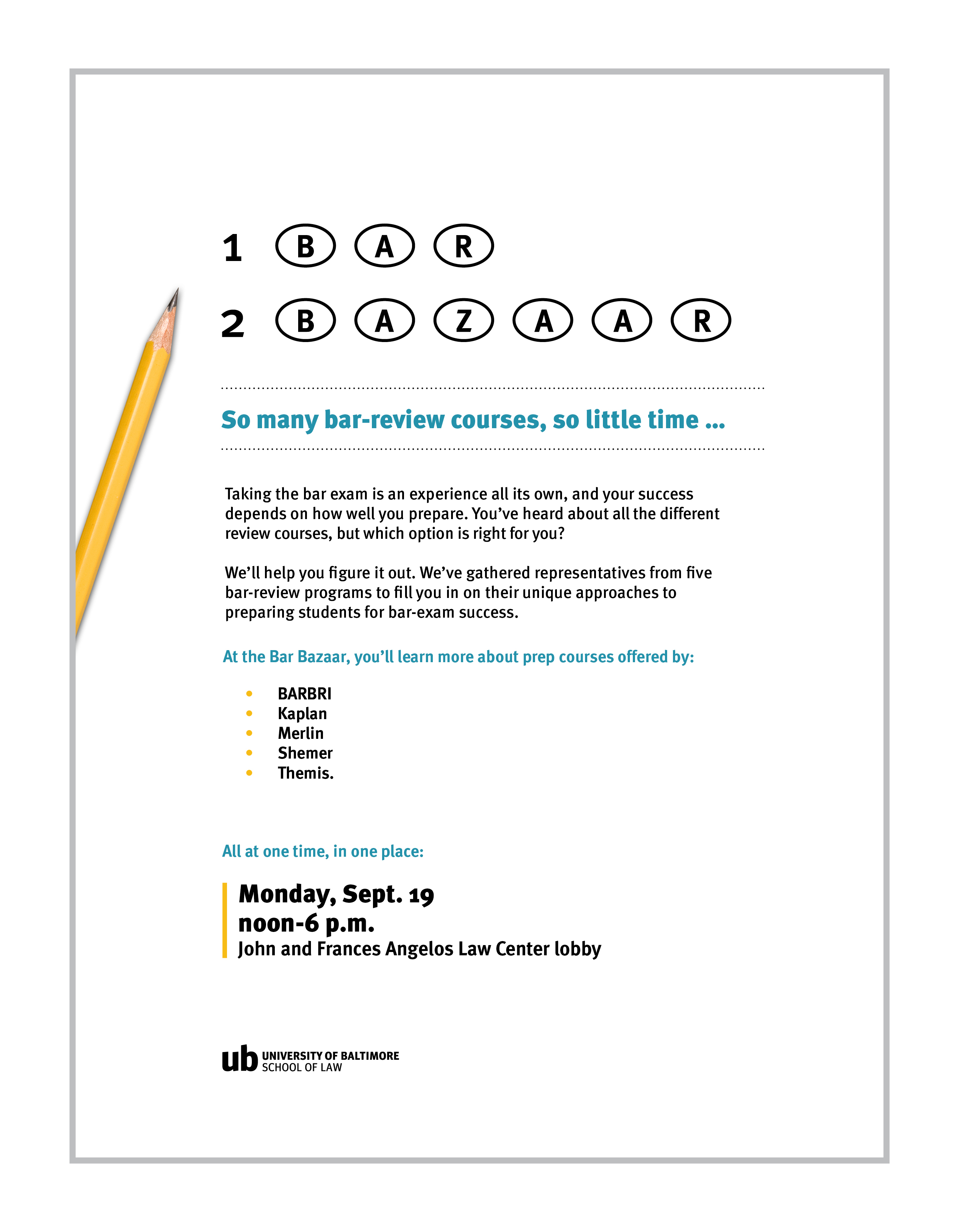 When:

Location:

John and Frances Angelos Law Center

Room:

Lobby

Description:

So many bar-review courses, so little time...

Which option is right for you?

Learn more about the bar prep courses offered by:

BARBRI
Kaplan
Merlin
Shemer
Thesis

All at one time, in one place.

Contact Name:

Katie Rolfes

Contact Email:
Appropriate accommodations for individuals with disabilities will be provided upon request 10 days prior to a campus event and 30 days prior to an event requiring travel.