View:
Strategic Choices in Response to Emerging Radical Technologies (Entrepreneurship topic)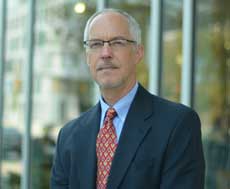 When:

Location:

William H. Thumel Sr. Business Center

Room:

143

Description:

You're invited to attend the Merrick School of Business Faculty Research Dialogue Series.

Join William (Bill) Carter, assistant professor of management as he shares research focused on, "Incumbents and Entrants: Strategic Choices in Response to Emerging Radical Technologies."

Overview of the presentation

Research has developed a valuable framework to explain and prescribe the type of strategy appropriate for entrepreneurial start-ups seeking to commercialize an emerging technology. One such strategy, cooperative commercialization in a 'market for ideas' (Gans & Stern, 2003), is increasingly common and necessary for entrepreneurs due to the complexity of modern technologies and the intensity of competition. Cooperation, however, is a bilateral choice, i.e. it requires a choice by an incumbent to cooperate. Current theory is limited as it does not account for how incumbent motives to cooperate influence the appropriateness of when to pursue cooperation and with whom.

His research seeks to open a new conversation to refine and extend theory on the 'market for ideas' by integrating an incumbent perspective on the competitive advantage implications of cooperating.

---

UPCOMING FALL FACULTY RESEARCH DIALOGUES

Oct 26, Amir Pezeshkan, "International Venture Capital Firms Syndication: Lessons from US firms in China"
Nov. 16, Ting Zhang, "Homophily of Ownership Stake and Sweat Equity in Entrepreneur Teams" (This particular dialogue presentation is an event associated with the University of Baltimore's celebration of Global Entrepreneurship Week)

---

What is the Research Dialogue Series?

The Merrick School of Business Research Dialogue series aims to disseminate the faculty's research to the wider community. Faculty and students from all colleges and schools are invited to join in informal talks about the Merrick School of Business faculty's research streams. Each speaker will attempt to explain his/her research results with an emphasis on the implications for teaching and practice. Contact Dr. Tiago Ratinho with questions.

Contact Name:

Tiago Ratinho

Contact Email:
Appropriate accommodations for individuals with disabilities will be provided upon request 10 days prior to a campus event and 30 days prior to an event requiring travel.