View:
Words, Words, Words: GRE/GMAT Prep for Verbal & Analytical Writing Sections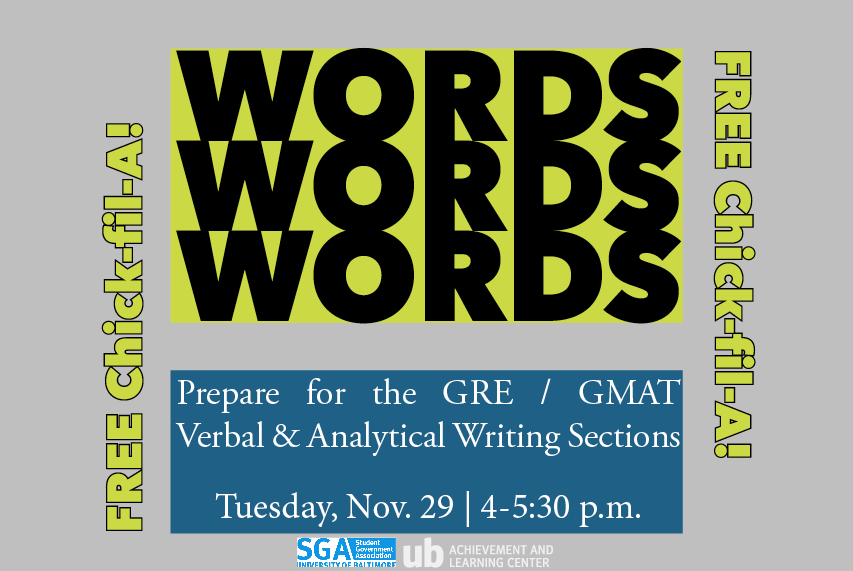 When:

Location:

William H. Thumel Sr. Business Center

Room:

BC-135

Description:

Facing the GRE or GMAT when applying for graduate/professional school? Join us for this 1.5 hour workshop that will review the basic structure of the GRE/GMAT Verbal & Analytical Writing Sections and provide some basic tips on how to prepare for those sections.

Free Chick-fil-A to get you through this!

Co-sponsored by the Student Government Association (SGA)
Supported by the Career & Professional Development Center (CPDC)

Tuesday, November 29, 4-5:30 pm – Business Center 135

Contact Name:

Isabell May

Contact Email:

Contact Phone:

5910
Appropriate accommodations for individuals with disabilities will be provided upon request 10 days prior to a campus event and 30 days prior to an event requiring travel.