View:
WILD Power Hour featuring Janice Jackson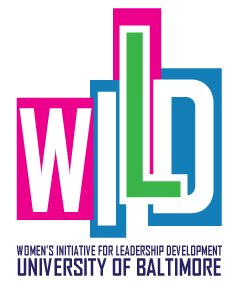 When:

Location:

UB Student Center

Room:

Bogomolny

Description:

WILD Power Hour featuring Janice Jackson

Founder/Executive Director
Women Embracing Abilities Now (W.E.A.N.)

Adjunct Professor
Division of Legal, Ethical, and Historical Studies

Tuesday, November 22
Noon- 1 pm
SC 5th floor, Bogomolny Room
Coffee and dessert served

Janice Jackson is an educator, advocator, motivator, and innovator. For the first 24 years of Janice's life, she lived as an abled-bodied woman. After being hit by a car in 1984, she now lives as a woman with a disability and lives a very successful life from her wheelchair. She has spent the last 32 years breaking down the negative stereotypes that society has placed against women living with challenges, and has put a new face on women with disabilities.

Toiletry Drive
Please bring one of the toiletries listed below as admission to this event. Donations will benefit W.E.A.N.'s Bags of Hope, which provides holiday gift bags to community organizations that serve women and young ladies living with dis-ABLITIES.

• Lotion
• Soap
• Perfume
• Hairbrush/Comb/Hair Accessories
• Make-up
• Slippers
• Shampoo
• Conditioner
• Nail care Products
• Bath Products

The Women's Initiative for Leadership Development (WILD) provides opportunities for emerging women leaders to develop core values, attitudes, and competencies that are foundational to quality leadership.

The mission of the WILD is to:

Promote the advancement of women,
Increase the number of women who serve in leadership positions
Prepare women for lifetime leadership in their communities and careers

Sponsored by the Diversity and Culture Center and the Center for Student Involvement

Questions? Email csi@ubalt.edu

Contact Name:

Sara Ousby

Contact Email:

Contact Phone:

5688
Appropriate accommodations for individuals with disabilities will be provided upon request 10 days prior to a campus event and 30 days prior to an event requiring travel.