View:
Taste of Tutoring: ALC Open House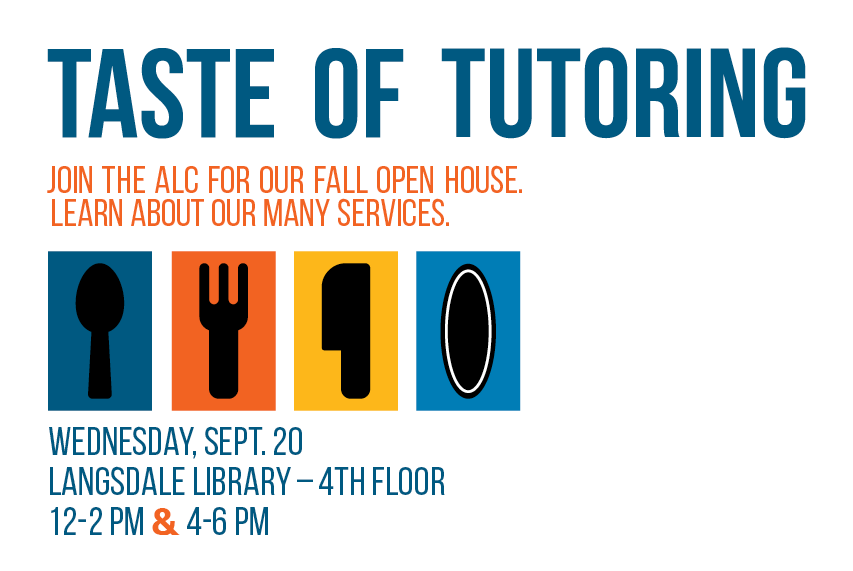 When:

Location:

Langsdale Library: Turner Learning Commons, third floor

Room:

4th Floor

Description:

Join the Achievement & Learning Center for our fall open house: Taste of Tutoring! Learn about our many services, like tutoring, coaching, writing consulting, and more, while enjoying some sweet treats!

Wednesday, Sept. 20
Langsdale Library--4th floor
12 - 2 pm and 4 - 6 pm

Here are some of the foods you'll find at our event:
Wraps and Writing
Coaching and Cookies
Tostitos and Tutoring
and so much more!


We hope to see you there!

Contact Name:

Achievement & Learning Center

Contact Email:

Contact Phone:

410.837.3883
If you need accommodations to participate in this event, please contact the person listed above at least 10 days prior to the event.