View:
Anatomy of Wings: A Conversation of Authentic Connection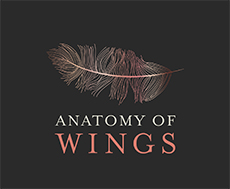 When:

Location:

H. Mebane Turner Learning Commons

Room:

Town Hall

Description:

Join Nikiea Redmond, B.S. '11, filmmaker Kirsten D'Andrea Hollander, and the UB community to discuss the powerful tool of mentorship for authentically connecting with youth, adults, neighbors, friends, family and more.

Attendees will have the opportunity to watch footage from Redmond's upcoming documentary, Anatomy of Wings: A Conversation of Authentic Connection, which features an unlikely group of college students and mentors who gathered week after week, year after year, for the sole purpose of seeing and hearing 10 teenage girls amid the blighted and privileged circumstances of Baltimore. Plans are in the works to show the film at festivals this summer and release it in theaters next year.

Watch the trailer for Anatomy of Wings.

This event is free to attend but you must register. Your RSVP is requested by Monday, Jan. 28.

Questions? Call the Office of Alumni Relations at 410.837.6131. Light refreshments will be provided.

Contact Name:

Adam Leatherman

Contact Email:

Contact Phone:

410.837.6131
Appropriate accommodations for individuals with disabilities will be provided upon request 10 days prior to a campus event and 30 days prior to an event requiring travel.