View:
BNIA Hosts #BaltimoreDataWeek, July 20-24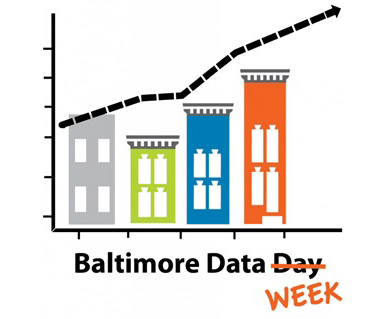 When:

Location:

Online

Description:

As the Baltimore Neighborhood Indicators Alliance-Jacob France Institute at the University of Baltimore celebrates its 20th anniversary, #BaltimoreDataDay is now #BaltimoreDataWeek. The annual gathering of workshops to help city neighborhoods access data for their communities will be held online this year, over the course of a full week from July 20-24.

Twenty virtual sessions, ranging from panel discussions to workshops to "mapathons" will be offered all week long. Community leaders, nonprofit organizations, governmental entities, and civic-minded technologists in Baltimore and around the world can come together to see the latest trends in community-based data, and learn how other groups are using data to support and advance constructive change. Baltimore Data Week is structured around a series of how-to, interactive workshops in which participants who work with data will explain what data are available, where to find and access it, and how this essential information can be actionable for communities.

Go here for the agenda, registration - all the details!

Contact Name:

Seema Iyer

Contact Email:
Appropriate accommodations for individuals with disabilities will be provided upon request 10 days prior to a campus event and 30 days prior to an event requiring travel.