View:
UB's Karaoke Kickback hosted by Student Events Board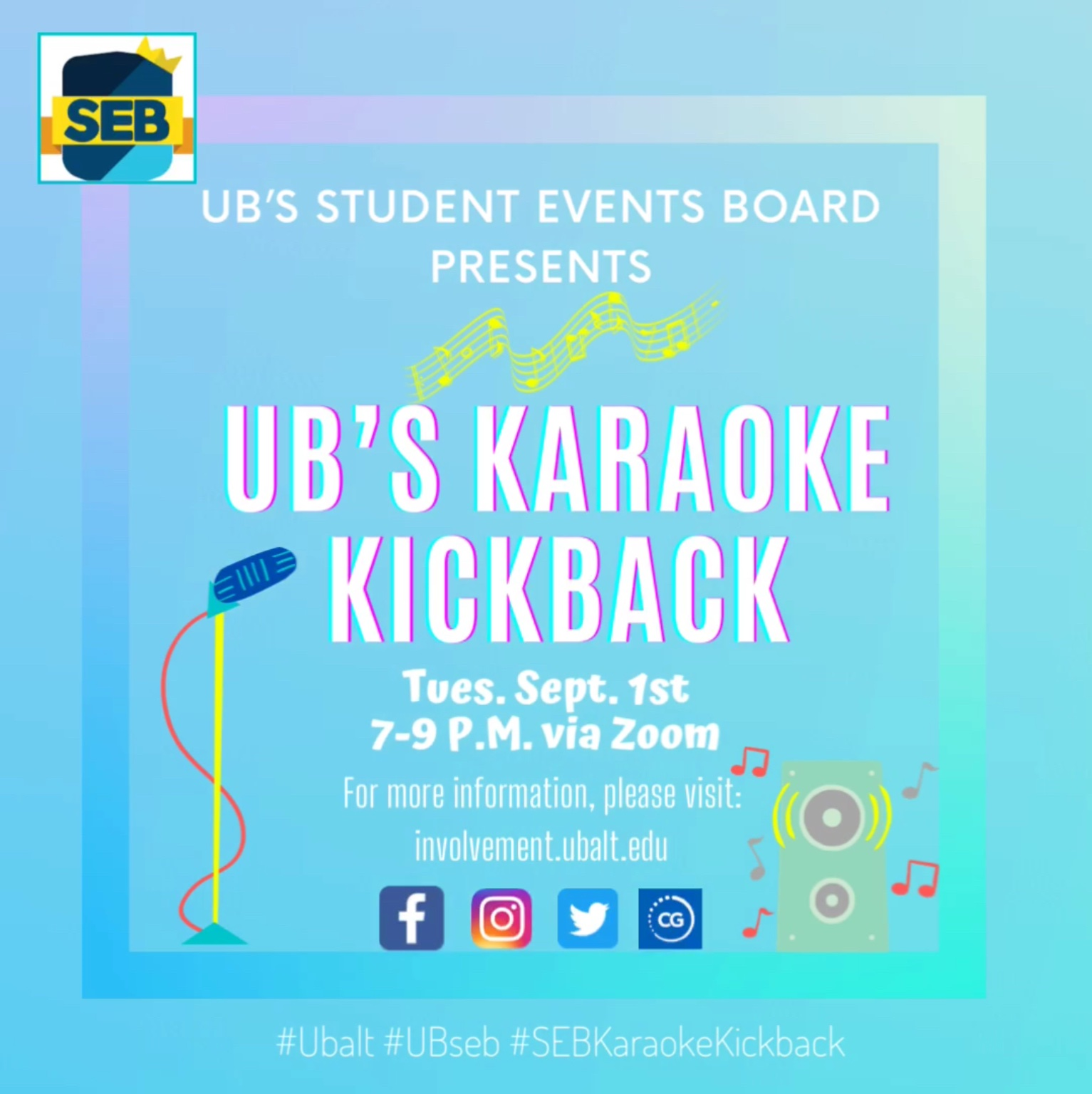 When:

Description:

Join the Student Events Board as we host a fun Kickback Karaoke session via Zoom on September 1, 2020 from 7-9p.m. To register please visit involvement.ubalt.edu/seb. Students must sign-in with your UBalt account to join.

For questions or concerns, please feel free to email Student Events Board at seb@ubalt.edu.

This event is organized by a University of Baltimore student organization. All UB student organizations operate under the guidance of the Rosenberg Center for Student Involvement. For more information, please visit www.ubalt.edu/csi, call 410.837.5419, or e-mail csi@ubalt.edu.

Contact Name:

Student Events Board

Contact Email:
Appropriate accommodations for individuals with disabilities will be provided upon request 10 days prior to a campus event and 30 days prior to an event requiring travel.