View:
Business in a Post-Covid World: A Conversation Series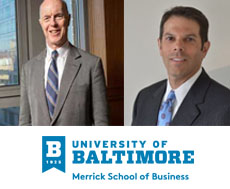 When:

Room:

Zoom

Description:

Business in a Post-Covid World: A Conversation Series is a Zoom event hosted by Dean Murray Dalziel where he and special guests will address what the business world and organizations might look like in a post-COVID-19 world. This "Team with the Dean" is a way to bring our UB community a little closer.

The first event is scheduled for September 8, 2020 at 4-5 p.m. Registration is required. Please use this ZOOM link.
Faculty, staff and students of the Merrick School of Business are all welcome to participate.

Dean Dalziel's first special guest is alumnus Brian Schwartz. Mr. Schwartz is a Partner at PWC and Primary Author of the "Global Risk Study" With over 30 years of experience as a consultant and corporate leader, he has a rich background in risk management.

This is first of a series of conversations on "What is the shape of business post-Covid-19?". The Dean will lead this off with a dialog with Mr. Schwartz and there will be an opportunity for audience discussion and interaction.

Brian Schwartz is the leader of PwC's US Governance, Risk and Compliance Enablement Solutions. In his role, he helps companies by providing a proactive, unified risk management framework to achieve meaningful change, reduce costs and implement an early effective warning system. This involves bringing together a set of end-to-end solutions to assist companies with optimizing and integrating their GRC frameworks to build more cross-functional alliances. Additionally, Brian is PwC's Mid-Atlantic Market Banking & Capital Markets Sector leader.

Brian received a B.S. in finance from the University of Baltimore and holds an MBA from Western New England University. He holds several professional certifications in risk management and audit. Schwartz also sits on the Board at the Merrick School of Business at the University of Baltimore.

Contact Name:

Amy Greenlee

Contact Email:
Appropriate accommodations for individuals with disabilities will be provided upon request 10 days prior to a campus event and 30 days prior to an event requiring travel.