View:
Spring 2021 Welcome Week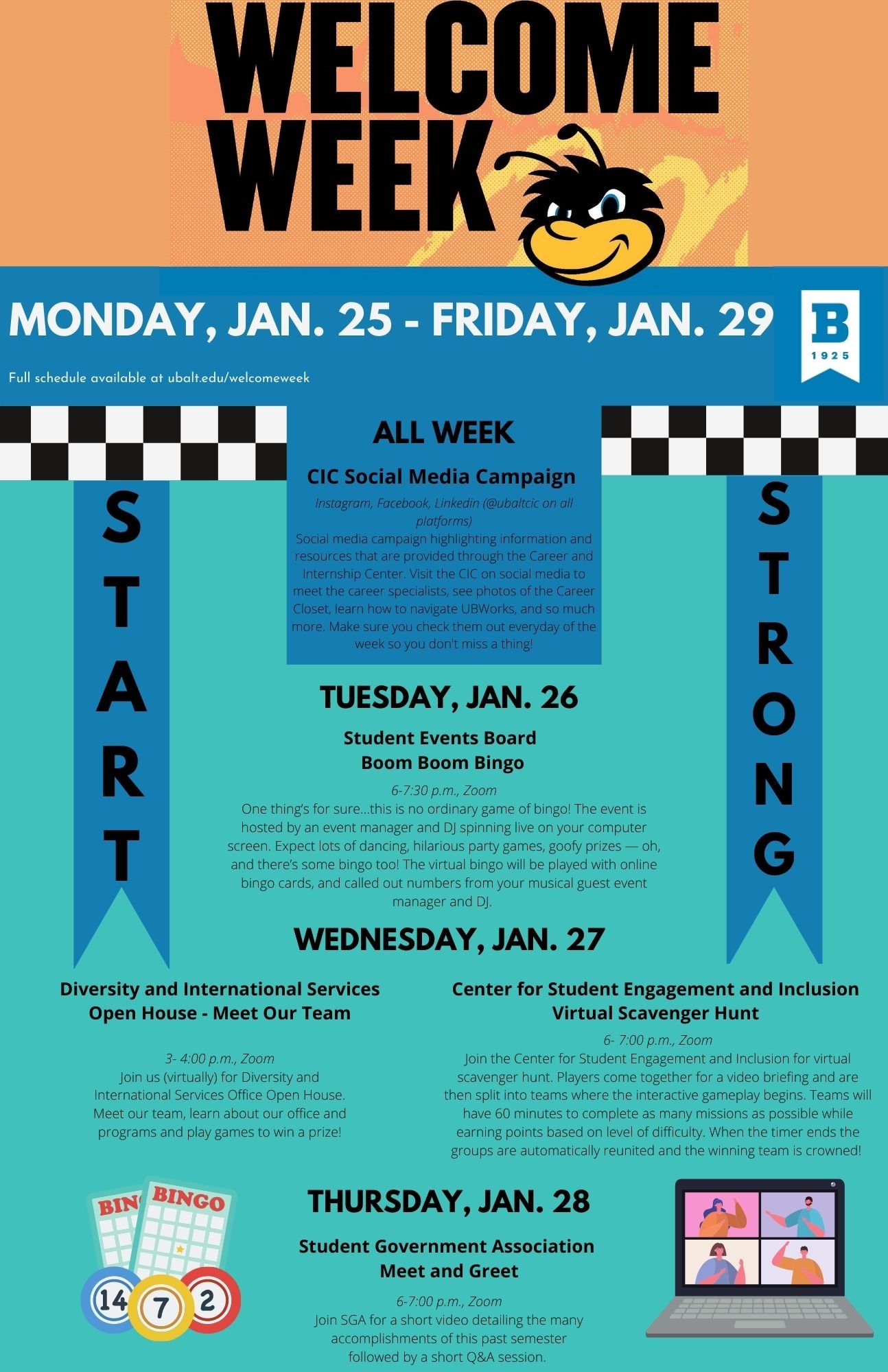 When:

Description:

Spring 2021 Welcome Week

Jan. 25-Jan. 29


What is Welcome Week?

Welcome Week, usually held during the first and/or second week of class, is one of the first traditions that UB students get to experience on campus. This an opportunity for all students—new and returning—to:

build community
connect to resources
experience all that UB and the city of Baltimore have to offer.

Visit our events page to learn more and sign up! Most programs will occur via Zoom. Links to register or access zoom meetings will be provided. For the full schedule visit ubalt.edu/welcomeweek

Contact Name:

Brittany Richmond

Contact Email:
Appropriate accommodations for individuals with disabilities will be provided upon request 10 days prior to a campus event and 30 days prior to an event requiring travel.