View:
"Team with the Dean" with Special Guest Jonathan Roberts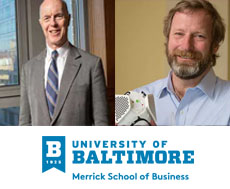 When:

Room:

Zoom

Description:

"Team with the Dean" special guest is Jonathan Roberts, founder and partner at Ignition Partners Co-founder of the RPrime Foundation. Both he and Dean Dalziel will explore how inventive venturing and digital transformation work together to improve society.

Have you thought about what the business-world might look like after COVID-19 subsides? Dean Dalziel is bringing our UB community closer together by offering a virtual conversation with speakers that have insights into what might unfold in the future of business.

FEATURED GUEST: Jonathan Roberts, Founder and Partner at Ignition Partners and Co-Founder of the RPrime Foundation

About the Speaker

Jonathan Roberts is a founder and partner at Ignition Partners, the Northwest's largest venture capital firm. With more than $3 billion in committed capital across its early-stage venture funds and affiliated funds in China, Ignition focuses its investments on enterprise software companies, and has led early-stage rounds for such companies as Splunk, Docusign, Avvo, and Cloudera. Jonathan led a number of these investments, most notably, Docusign, in which Ignition was the first institutional investor. Jonathan served on the company's board for nearly 15 years. Jonathan is also the co-founder of RPrime, a not-for-profit that uses a digital platform with a powerful suite of tools that connect, deepen, and expand relationships for civic and faith-based organizations. In addition, Jonathan serves on multiple University of Washington Advisory Boards, is on the board of The National Bureau of Asian Research (NBR), and APL School. Jonathan was formerly on the executive committees of the University of Washington Foundation Board, United Nations Association of American, and the Epiphany School.

Contact Name:

Amy Greenlee

Contact Email:
Appropriate accommodations for individuals with disabilities will be provided upon request 10 days prior to a campus event and 30 days prior to an event requiring travel.