View:
"Partners in Crime: Judgement Day" Virtual Scavenger Hunt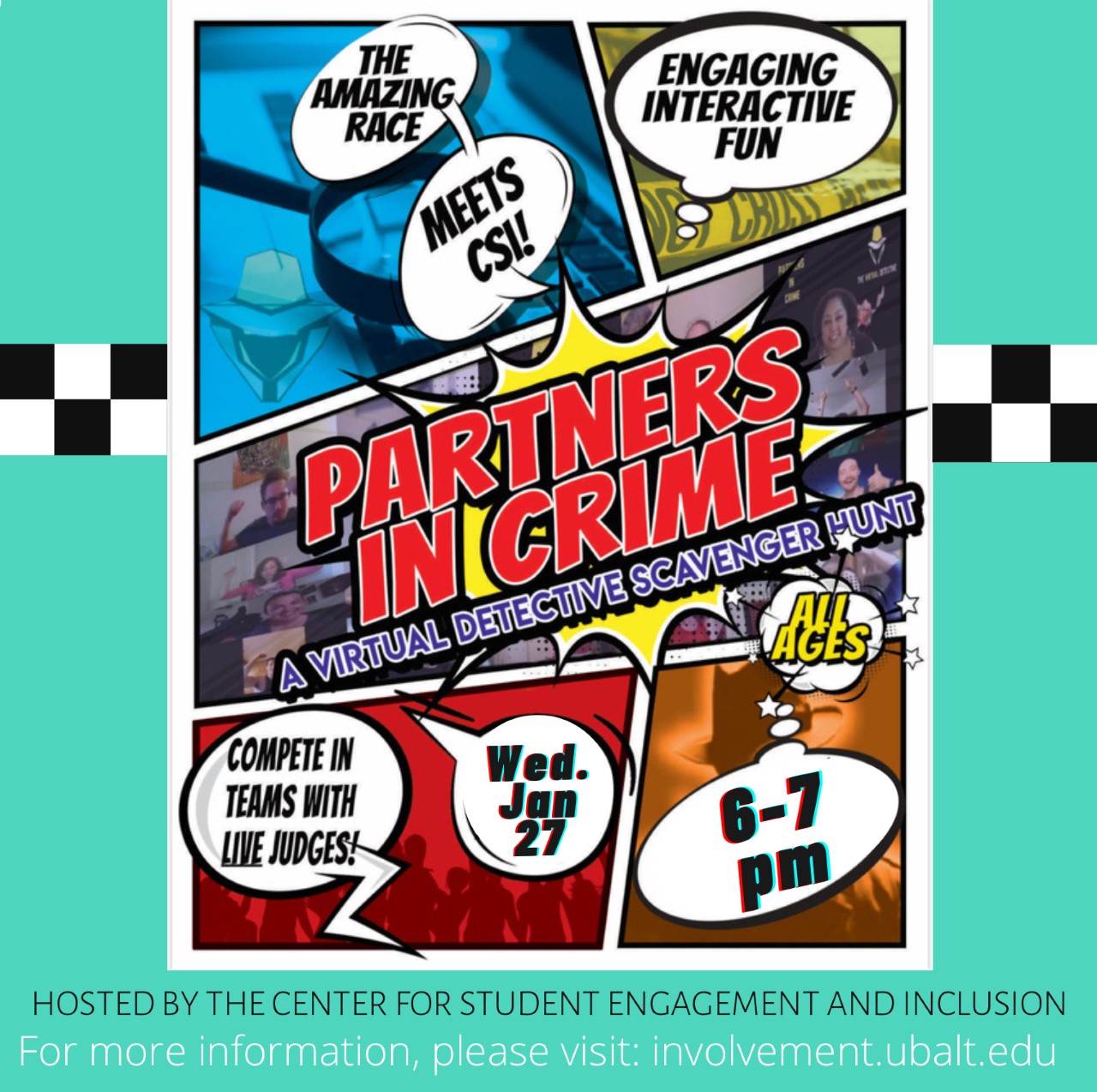 When:

Description:

Join the Center for Student Engagement and Inclusion for virtual scavenger hunt. Players come together for a video briefing and are then split into teams where the interactive gameplay begins. Teams will have 60 minutes to complete as many missions as possible while earning points based on level of difficulty. When the timer ends the groups are automatically reunited and the winning team is crowned!

For more information, visit involvement.ubalt.edu

Contact Name:

Brittany Richmond

Contact Email:
Appropriate accommodations for individuals with disabilities will be provided upon request 10 days prior to a campus event and 30 days prior to an event requiring travel.