View:
Team with the Dean | Tackling Poverty Using Entrepreneurship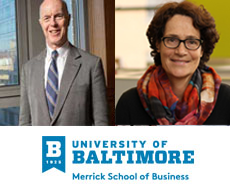 When:

Room:

Zoom

Description:

"Team with the Dean" special guest is Carlyle Singer, President of Acumen. Both she and Dean Dalziel will explore approaches to tackling poverty using entrepreneurship (Acumen's core business) and how the pandemic is changing that.

Have you thought about what the business-world might look like after COVID-19 subsides? Dean Dalziel is bringing our UB community closer together by offering a virtual conversation with speakers that have insights into what might unfold in the future of business.

FEATURED GUEST: Carlyle Singer, President of Acumen.

About the Speaker

Carlyle Singer joined Acumen in March of 2013, as Chief Operating Officer, and currently serves as President. These include management support to the Country Directors and functional heads in Expansion, Legal, Finance, Talent and Operations. Prior to joining Acumen, Carlyle spent seven years as President and CEO of Katun Corporation, a global, middle market, privately held company in the compatible consumables imaging space. In that role Carlyle was responsible for all aspects of Katun's business operations throughout the world. During her tenure with the Company, her key areas of focus were the development and execution of strategies designed to properly position Katun in a rapidly changing industry, to ensure sales execution around the world and to drive strong financial discipline throughout the organization. Prior to Katun, Carlyle was employed for nine years at IKON Office Solutions, a $4.7 billion publicly held office equipment distributor, before being acquired by Ricoh in 2008. She held positions as Senior Vice President of Operations, Vice President and Corporate Controller, and President of IKON France.

Carlyle is an MBA graduate from Stanford University Graduate School of Business and graduated magna cum laude from Harvard College with a Bachelor of Arts degree in History, with a concentration in Latin American Economic Development. She is also a Six Sigma Green Belt.

Contact Name:

Amy Greenlee

Contact Email:
Appropriate accommodations for individuals with disabilities will be provided upon request 10 days prior to a campus event and 30 days prior to an event requiring travel.