View:
Systems of Power and Intersectionality in the Workplace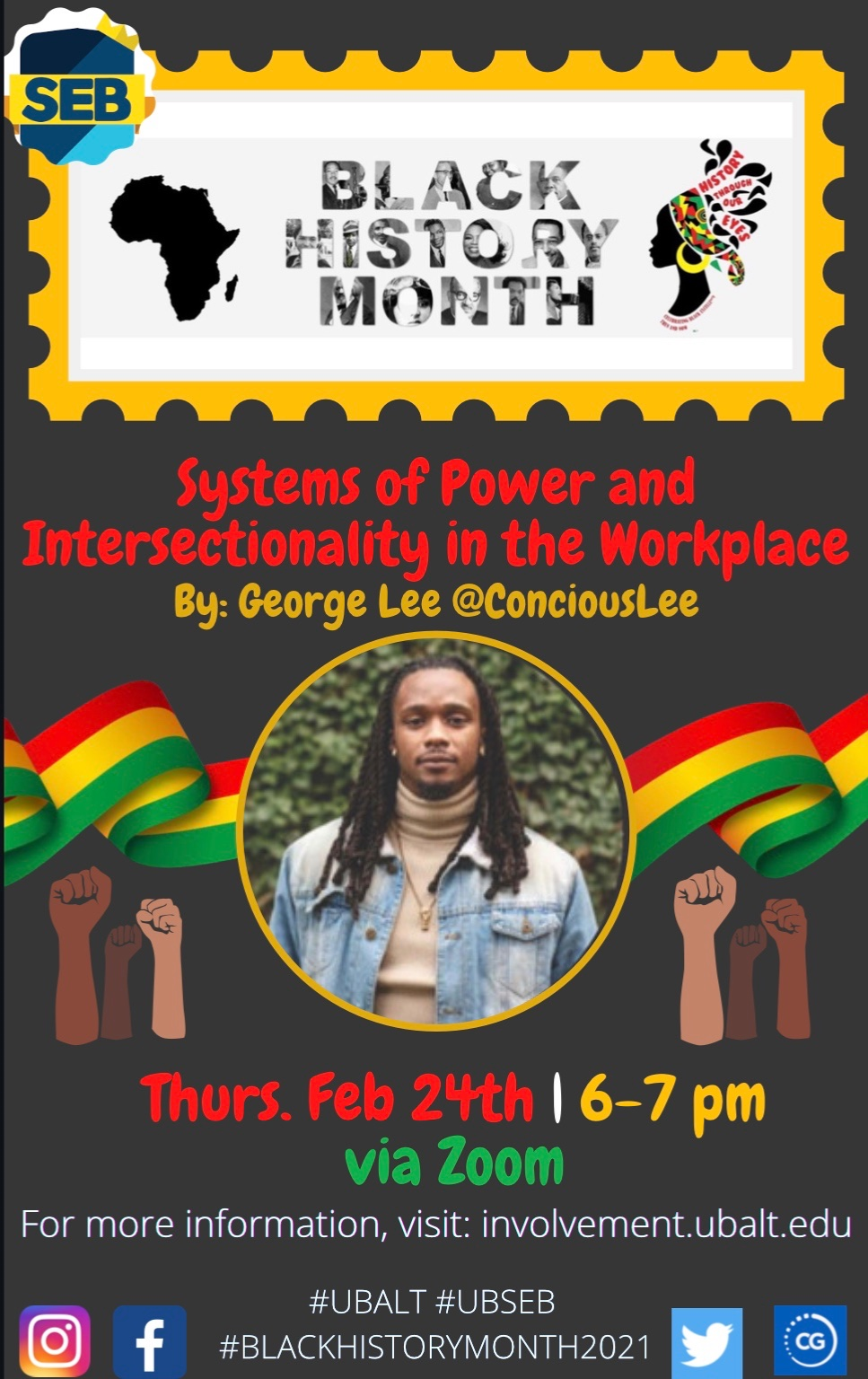 When:

Description:

George Lee (@ConciousLee) strives to empower leaders, youth, and social entrepreneurs in both workspaces and classrooms to grow professionally and personally. At the heart of George's drive is the belief that Education is Elevation. Knowing and understanding other perspectives can create more informed decision making which leads to better outcomes for both you and others. Organized by the Student Events Board.

This event is organized by a University of Baltimore student organization. All UB student organizations operate under the guidance of the Rosenberg Center for Student Engagement and Inclusion. For more information, please visit www.ubalt.edu/engagement, call 410.837.5419, or e-mail engagement@ubalt.edu.

Contact Name:

Student Events Board

Contact Email:
Appropriate accommodations for individuals with disabilities will be provided upon request 10 days prior to a campus event and 30 days prior to an event requiring travel.