View:
2021 Virtual Eubie Awards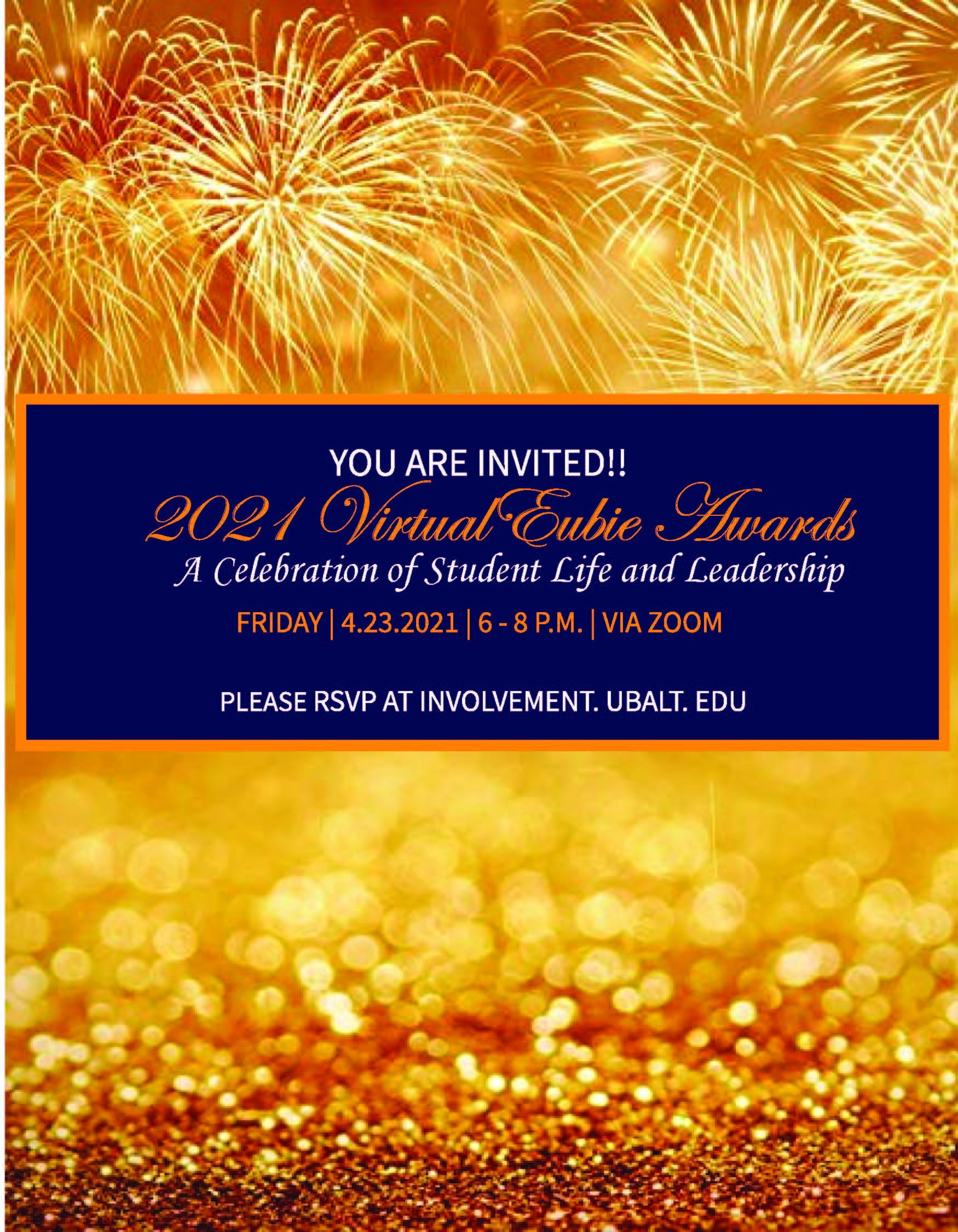 When:

Room:

via zoom

Description:

Please join the Rosenberg Center for Student Engagement and Inclusion for the 2021 Virtual Eubie Awards!!

Each April, the Rosenberg Center for Student Engagement and Inclusion recognizes the efforts of students with the Eubie?Awards: A Celebration of Student Life and Leadership. This year's program will take place virtually via Zoom and is scheduled for Friday, April 23, at 6-8 p.m.

The Eubie Awards is an annual event that highlights and celebrates student accomplishments and contributions to leadership, campus life and the University of Baltimore community. Students are recognized for their investment in co-curricular programs and their commitment to improving the campus experience for all. The award winners are nominated by their peers and faculty or staff at the University of Baltimore, all nominations are then reviewed and the voted on by a committee built from UB faculty and staff.

For more information, please visit involvement.ubalt.edu/csei

Contact Name:

Brittany Richmond

Contact Email:
Appropriate accommodations for individuals with disabilities will be provided upon request 10 days prior to a campus event and 30 days prior to an event requiring travel.