View:
Strengthening Your Network: Finding Support Remotely During the COVID-19 Pandemic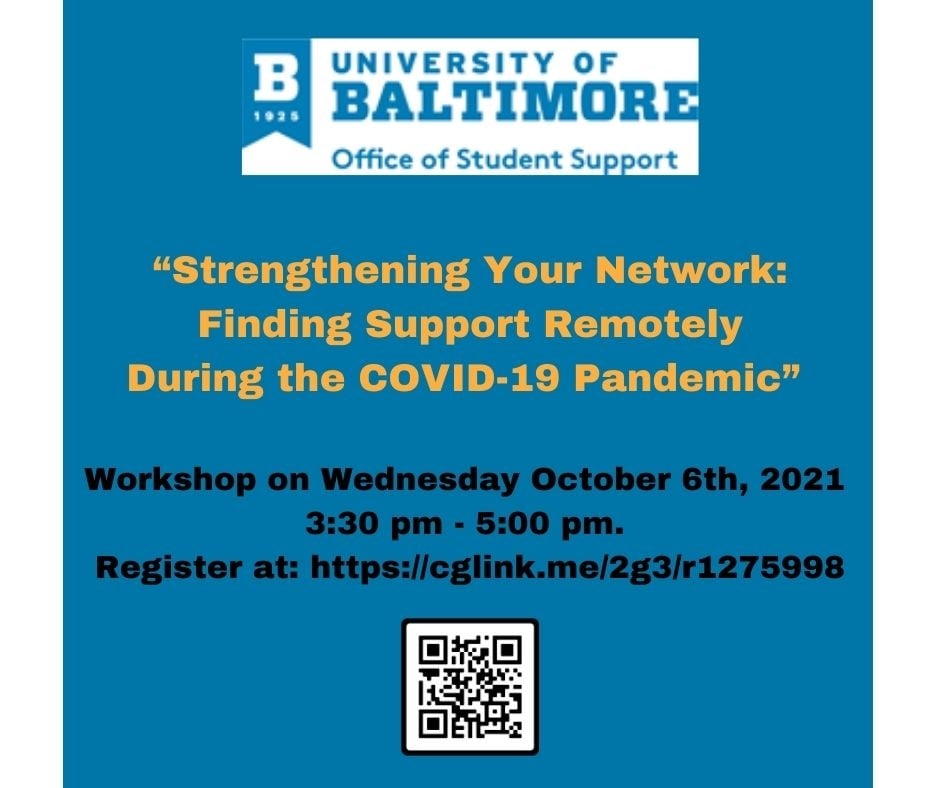 When:

Location:

Online

Room:

N?A

Description:

Join us as we talk about the importance of finding support and identifying signs of stress that maybe impacting you or someone close to you. We will review how stress can impact peoples' work, personal, and interpersonal life as well as ways to safely and effectively support someone who may need help. Local resources will be shared as well as specific supports that are available to students here at the University of Baltimore. For more information, you can contact the Clinical Case Manager Tony DuLaney at Tdulaney@ubalt.edu or by calling 410-837-5159.

To RSVP and receive the zoom link, please visit: https://cglink.me/2g3/r1275998

Contact Name:

Tony DuLaney

Contact Email:

Contact Phone:

410.837.5159
Appropriate accommodations for individuals with disabilities will be provided upon request 10 days prior to a campus event and 30 days prior to an event requiring travel.