View:
Team with The Dean "Insurance, Infrastructure and the Union Movement Today"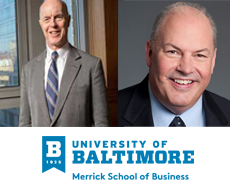 When:

Description:

Have you thought about what the business-world might look like after COVID-19 subsides? Dean Dalziel is bringing our UBalt community closer together by offering a virtual conversation with speakers that have insights into "Insurance, Infrastructure and the Union Movement Today."

FEATURED GUEST: Edward Smith, President and CEO of Ullico.

About the Speaker

On January 3, 2011, Edward M. Smith was elevated to Chief Executive Officer of Ullico Inc. after serving as its President since May of 2008. Ullico Inc., founded in 1927, provides insurance and financial solutions for labor unions, union employers, union benefit funds, and union members. Prior to becoming President, Mr. Smith served as Ullico Inc.'s Executive Vice President from January 2007 until May 2008.

Before joining Ullico, Smith had a long and distinguished career at the Laborers' International Union of North America. After joining LiUNA at age 13, he was elected Business Manager of Laborer's Local 773 at age 21. Smith later became International Union Vice President and Midwest Regional Manager serving over 58,000 members. He also served as Assistant to the General President.

Smith formerly served as Chairman of the Illinois State Board of Investment, Chairman of the National Alliance for Fair Contracting, and a member of the Illinois Department of Labor Advisory Board. He has also been a key benefactor to children's charities including the Therapy Center, the "I Can Read" Program, and founded the Connell F. Smith Homer Brown Scholarship Fund.

Contact Name:

Amy Greenlee

Contact Email:
Appropriate accommodations for individuals with disabilities will be provided upon request 10 days prior to a campus event and 30 days prior to an event requiring travel.