View:
Movie Night with SEB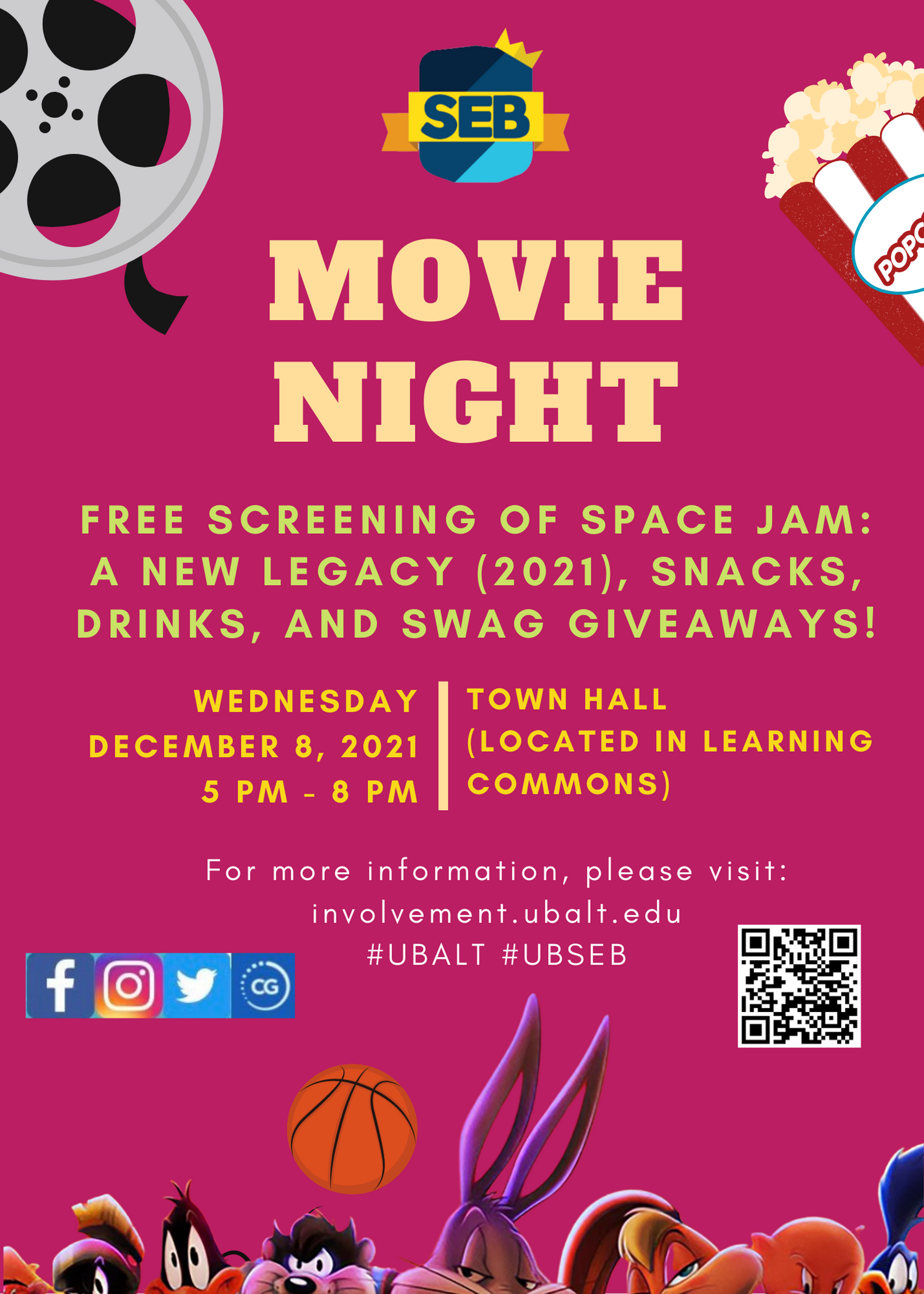 When:

Location:

Town Hall

Description:

Join SEB for an out-of-this-world experience as we screen Space Jam: A New Legacy (2021) for our fun and relaxing movie night! This movie night will be a great opportunity to de-stress before finals and kick back with members of the UBalt fam. Oh, and did I mention free snacks, hot cocoa, AND swag giveaways?!?! Come hang out with us in Town Hall (located in the Learning Commons) and feel free to leave your worries and responsibilities at the door ;)! NOTE: Because this event is in-person and must be compliant with the USM COVID-19 vaccination mandate and protocols, it is only open to members of the University, but please feel free to spread the word to your fellow UBalt peers and invite them to come along with you!!

Date: Wed, Dec 8, 2021

Time: 5 PM – 8 PM

Location: Town Hall (Learning Commons)

This event is organized by a University of Baltimore student organization. All UB student organizations operate under the guidance of the Rosenberg Center for Student Engagement and Inclusion. For more information, please visit www.ubalt.edu/engagement, call 410.837.5419, or e-mail engagement@ubalt.edu.

Campus Link: https://cglink.me/2g3/r1382605

Contact Name:

Danielle Brownson

Contact Email:
Appropriate accommodations for individuals with disabilities will be provided upon request 10 days prior to a campus event and 30 days prior to an event requiring travel.