View:
Voices of Public Service welcomes Lorena de Leon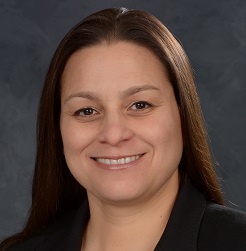 When:

Location:

Zoom

Description:

Voices of Public Service is a monthly series that gives students an opportunity to learn about public service careers from seasoned professionals. Guest speakers include government and nonprofit leaders, elected officials, and business leaders who have made a civic contribution to society. Students from all majors and programs are welcome to attend.

On Nov. 9 the series welcomes Lorena de Leon, B.S., '10, MBA '13, D.P.A.'20, Sr. Director of Population Health, Maryland Physicians Care.

REGISTER FOR THE NOV. 9 VOICES OF PUBLIC SERVICE EVENT

This series is co-sponsored by the College of Public Affairs, the Schaefer Center for Public Policy and the Career and Internship Center.

Learn more about the series: Voices of Public Service | The University of Baltimore (ubalt.edu)

Contact Name:

Monica Queen

Contact Email:
Appropriate accommodations for individuals with disabilities will be provided upon request 10 days prior to a campus event and 30 days prior to an event requiring travel.