View:
Pop-Up with Popcorn Microlearning Magic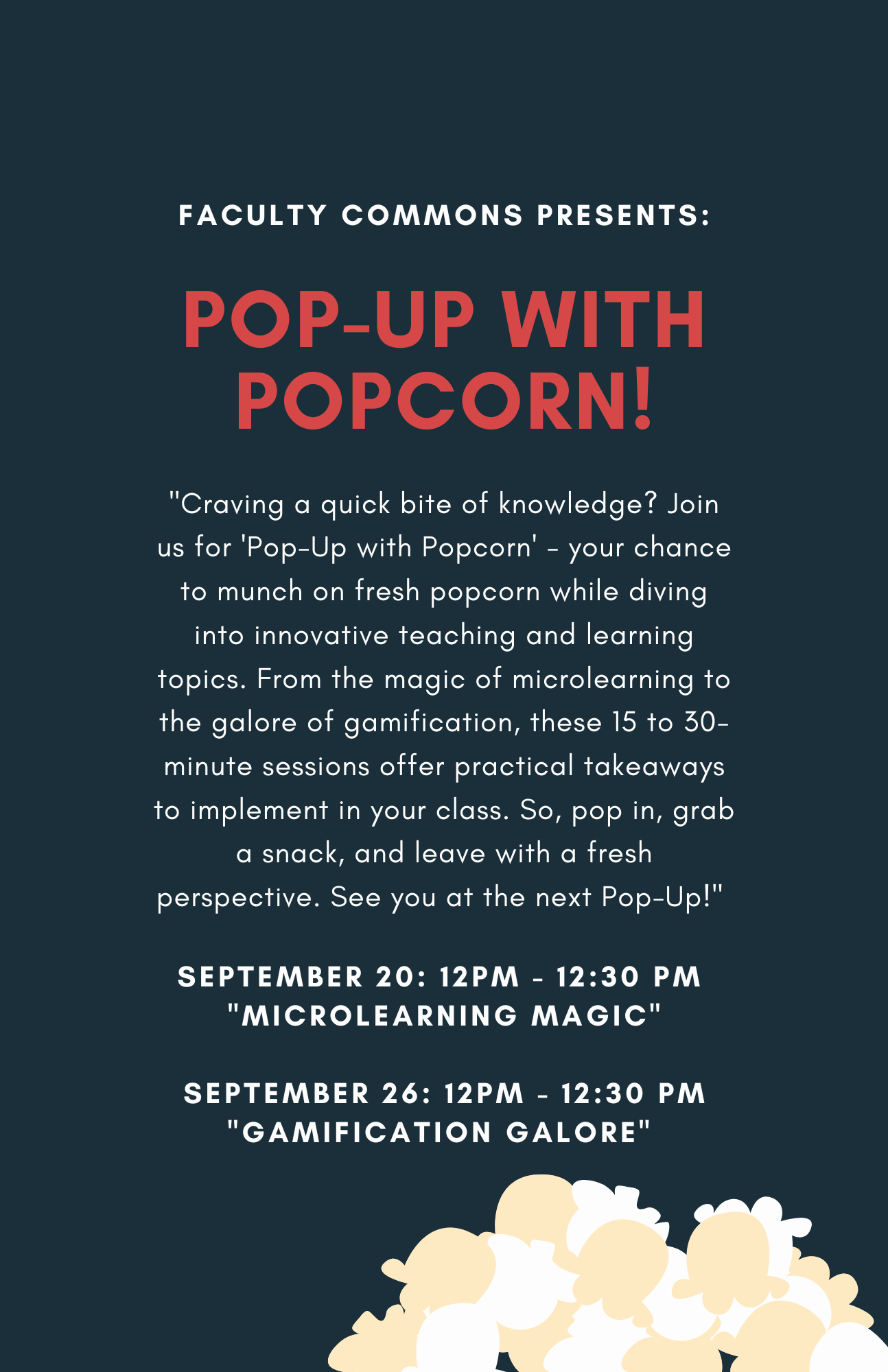 When:

Location:

Bogomolny Library

Room:

BL026

Description:

In this session, we'll explore the power of microlearning - breaking down complex concepts into bite-sized, digestible pieces. Learn how to leverage this strategy to enhance student engagement and retention. Walk away with practical tips to implement microlearning in your next class.

Contact Name:

Megan Kozub

Contact Email:

Contact Phone:

141.083.1529
Appropriate accommodations for individuals with disabilities will be provided upon request 10 days prior to a campus event and 30 days prior to an event requiring travel.