View:
Active Minds Virtual Interest Meeting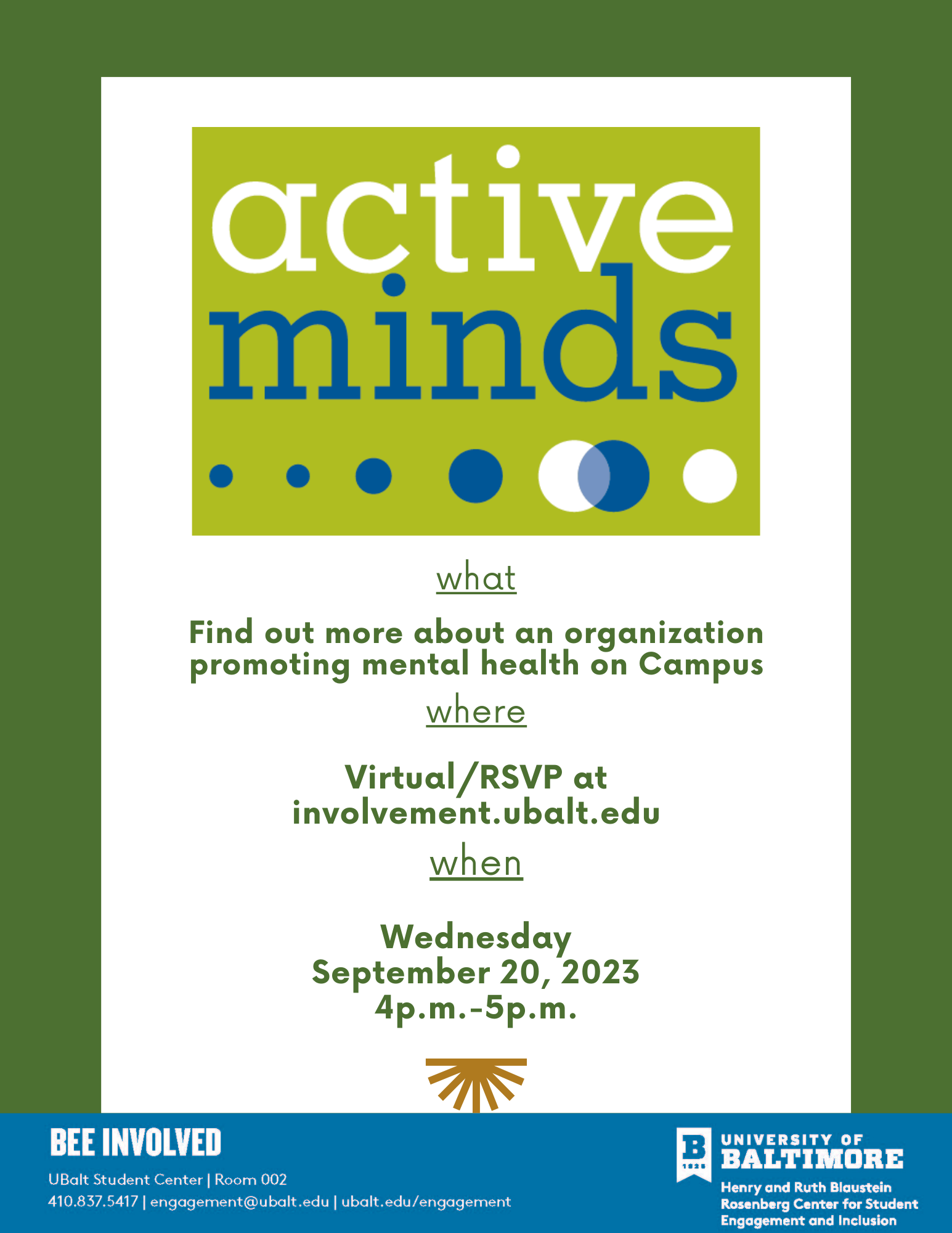 When:

Location:

Zoom

Description:

Join us virtually to find out more about Active Minds, an organization dedicated to giving students a voice to create lasting change in the way mental health is talked about, cared for, and valued. All those interested are invited to learn the next step on the path to becoming a validated Ubalt student org member or officer from Rosenberg Center for Student Engagement and Inclusion (CSEI) staff. Be present to encourage the individuals who would like to become Active Minds Student Chapter President, Vice President, Treasurer or suggest names for the role of Staff Advisor.

Zoom Passcode: 4013

Contact Name:

Rennae Anderson

Contact Email:

Contact Phone:

141.083.5443
Appropriate accommodations for individuals with disabilities will be provided upon request 10 days prior to a campus event and 30 days prior to an event requiring travel.