View:
Learn About Community Law In Action and the Just Kids Campaign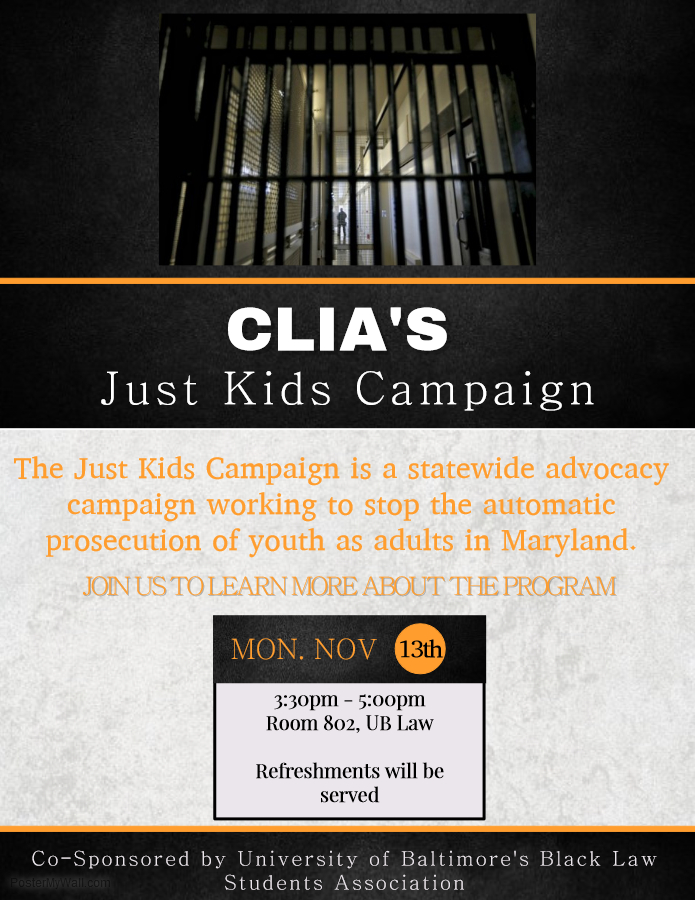 When:

Location:

John and Frances Angelos Law Center

Room:

AL802

Description:

Come find out about CLIA -- Community Law In Action -- and its Just Kids Campaign, which seeks to end the prosecution of children as adults in Maryland. CLIA runs mock trial programs in Baltimore high schools, seeks to reduce violence in the city, and teaches young people about the criminal justice system. The event is sponsored by the UB School of Law's chapters of the Black Law Students Association (BLSA) and the National Lawyers Guild (NLG).

Monday, Nov. 13, 2017
3:30 p.m.
Room 802
John and Frances Angelos Law Center
1401 N. Charles St., Baltimore, MD 21201

Contact Name:

Professor Colin Starger

Contact Email:

Contact Phone:

4212
Appropriate accommodations for individuals with disabilities will be provided upon request 10 days prior to a campus event and 30 days prior to an event requiring travel.