View:
Dreadlocks, Rock 'n Roll and Human Rights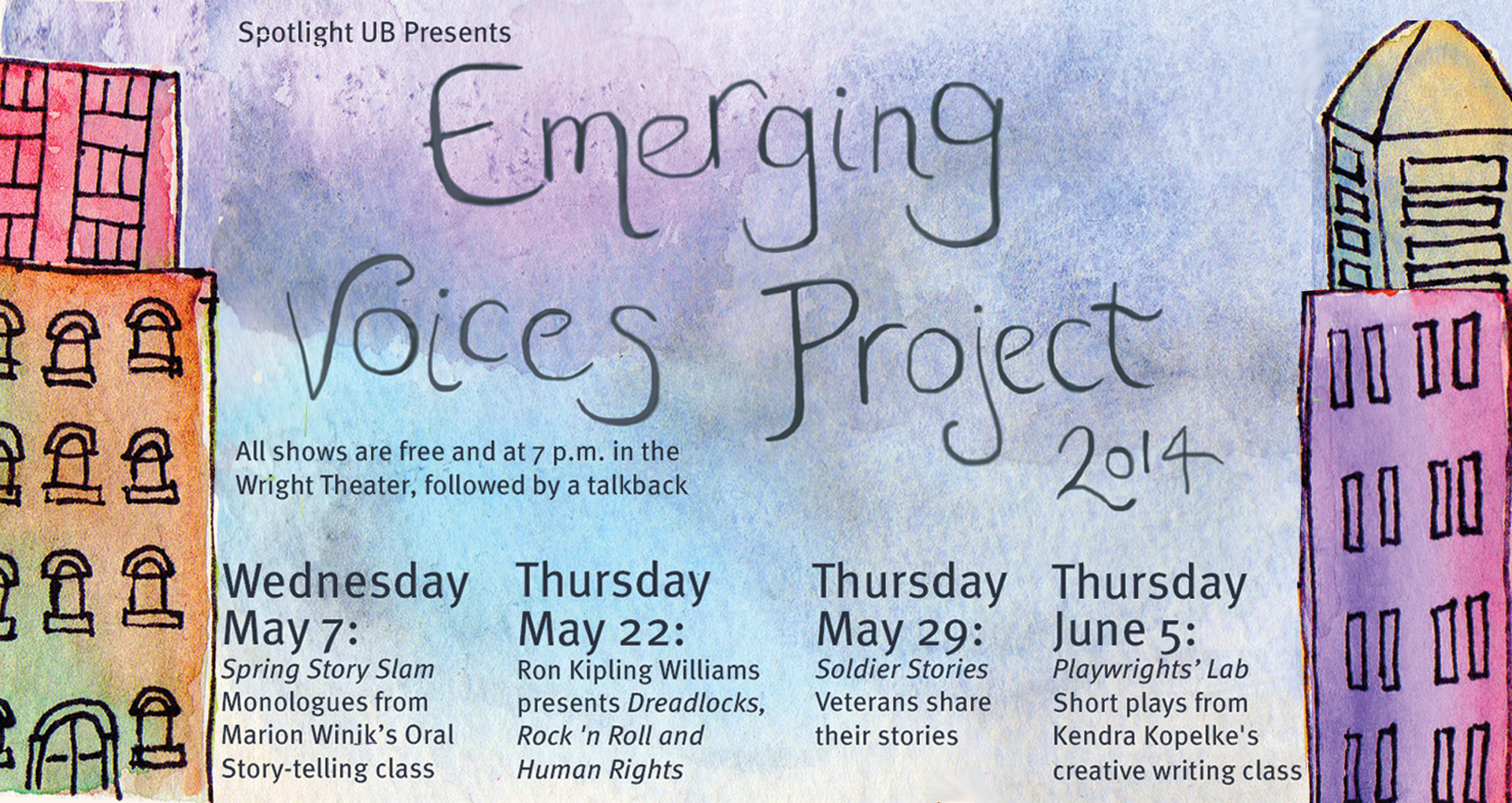 When:

Location:

Student Center - Wright Theater

Description:

The Emerging Voices Project continues with MFA candidate and local activist and spoken word poet Ron Kipling Williams as he performs his integrated arts mash-up of poetry, video, music and visual arts. Artichoke Haircut's Justin Sanders will paint onstage to Ron's poetry.

EVP is free to the public and the audience is encouraged to join a post-show talk back with the artists.

Contact Name:

Kimberley Lynne

Contact Email:

Contact Phone:

410.837.4053
Appropriate accommodations for individuals with disabilities will be provided upon request 10 days prior to a campus event and 30 days prior to an event requiring travel.