View:
School of Law Slow-Pitch Co-Ed Softball Tournament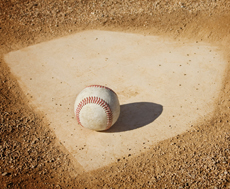 When:

Location:

Off Campus

Description:

Calling all UB Law Faculty, Students and Alumni - Come out for our annual fall slow-pitch co-ed softball tournament. Have FUN, meet new people, reduce stress and exercise your muscles before the winter ahead.

Sign up as a team or individually. Tabling in the lobby on Mondays, Tuesdays, Wednesdays and Fridays in September, noon - 1pm. Cost is $100 per team (Covers insurance, drink and food), minimum of ten people per team.

Location: Resiterstown Regional Park, 401 Mitchell Drive, Reisterstown, 21136

Contact Name:

Lauren Vint

Contact Email:
Appropriate accommodations for individuals with disabilities will be provided upon request 10 days prior to a campus event and 30 days prior to an event requiring travel.