View:
Cotton Candy New Year's Resolutions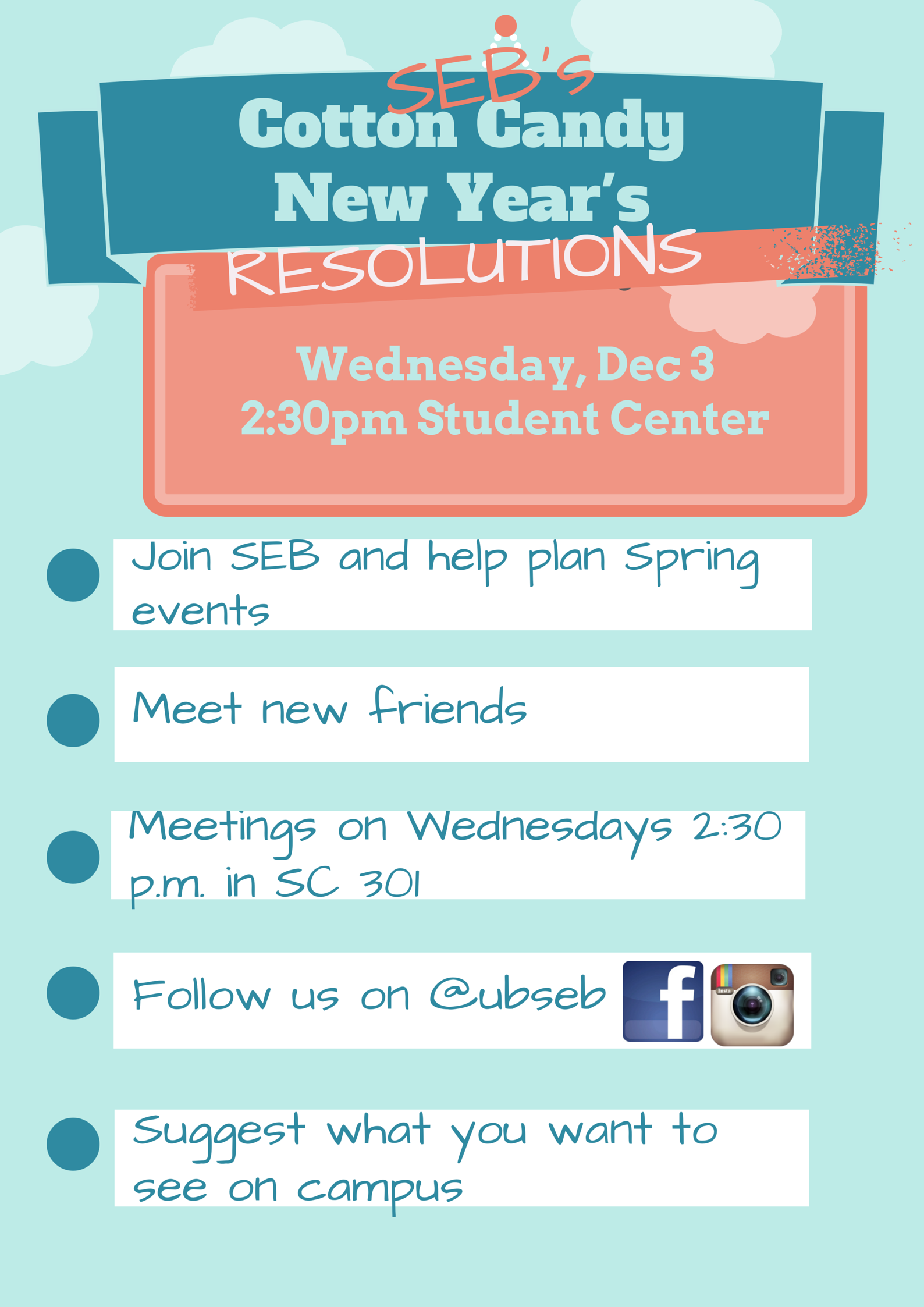 When:

Location:

UB Student Center

Room:

lobby

Description:

Finals are coming, so we would like to provide sugar boost by offering you some cotton candy. Visit our table at Student Center Lobby on Wednesday, Dec 3 and get more involved with Student Events Board. All we need is to hear what you want to see on campus that we would be able to provide what students like. See you there and have a great Thanksgiving break! :)

Contact Name:

Joseph Slider

Contact Email:
Appropriate accommodations for individuals with disabilities will be provided upon request 10 days prior to a campus event and 30 days prior to an event requiring travel.