View:
"Thurgood is Coming: A Living History Presentation"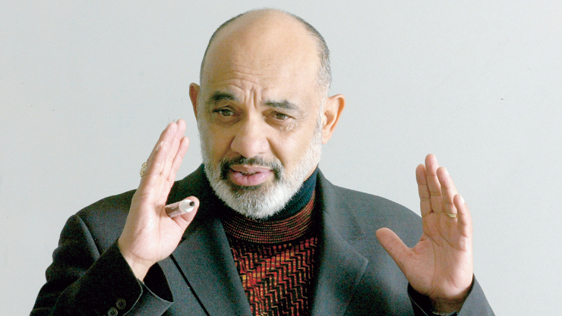 When:

Location:

Hilda and Michael Bogomolny Room

Description:

Speaker: Lenneal Henderson, distinguished professor emeritus, School of International and Public Affairs and senior fellow emeritus, Hoffberger Center for Professional Ethics

Dr. Henderson portrays the celebrated Supreme Court Justice Thurgood Marshall in a living history presentation about Maryland's famous civil rights advocate. Born in Baltimore, Marshall graduated from Howard University Law School at the top of his class. He established a law practice in Baltimore, where he was an advocate for "the little people." In 1935 in the case of Murray vs. Pearson, Marshall gained admission for Donald Murray to the University of Maryland Law School. He became involved in cases to desegregate public schools in South Carolina in the case of Briggs vs. Elliott which would become one of the five cases settled by the 1954 Supreme Court case of Brown v Board of Education. Marshall was appointed Solicitor General, then a Federal Judge, and then to the Supreme Court of the United States.

This program is part of Ethics Week, sponsored by the Hoffberger Center for Professional Ethics. RSVP is required.

Contact Name:

Hoffberger Center for Professional Ethics

Contact Email:

Contact Phone:

410.837.5379
Appropriate accommodations for individuals with disabilities will be provided upon request 10 days prior to a campus event and 30 days prior to an event requiring travel.