View:
Portfolio Extravaganza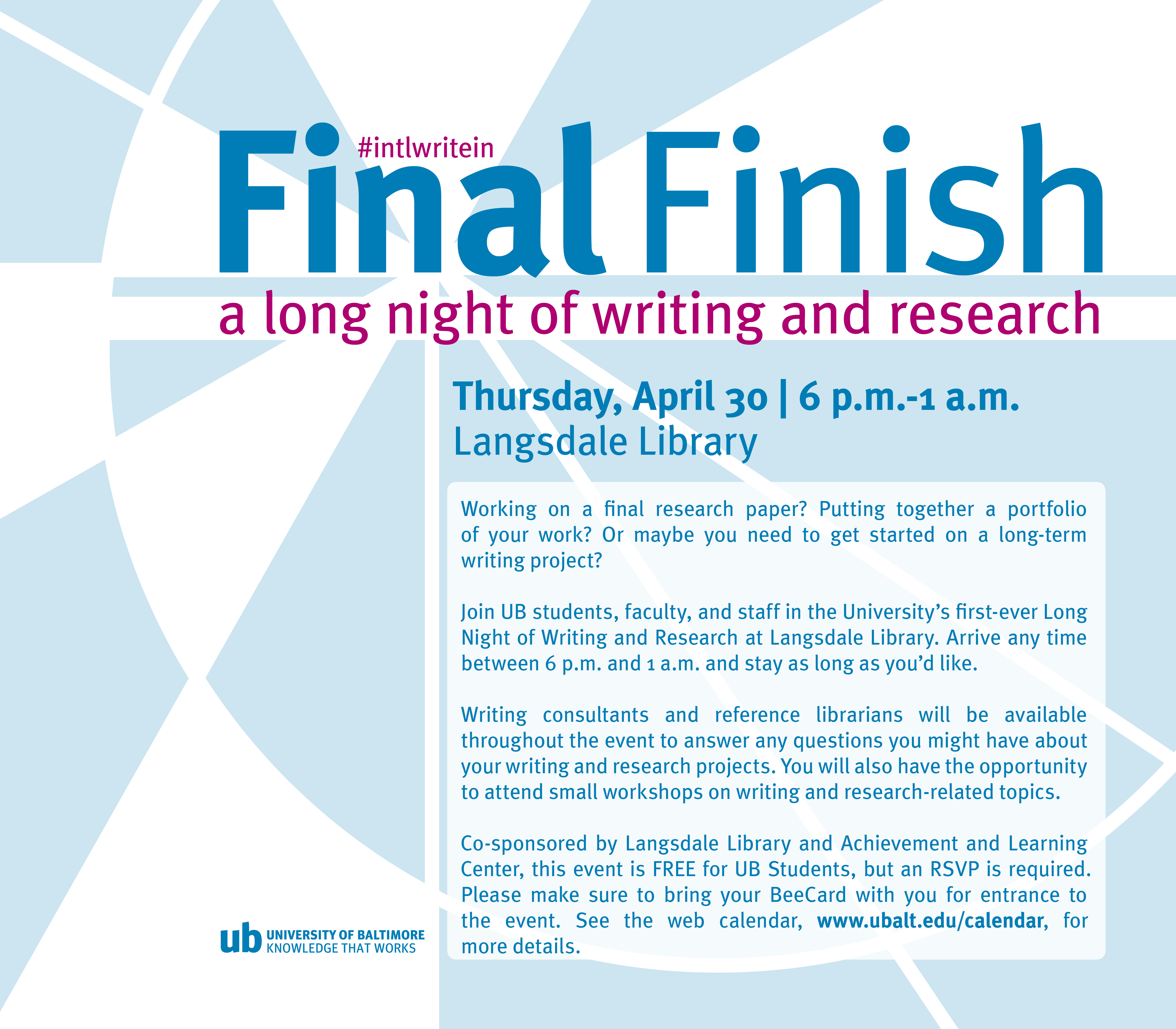 When:

Location:

Academic Center

Room:

113

Description:

Thursday, April 23, from 6-9 PM, and Friday, April 24, from 2-5 PM, writing consultants will be available to meet with you and provide feedback on your portfolios. We will have some light snacks for you and plenty of writing resources, so we are hoping that you will join us next week!

You have two options in terms of participating:

You can just drop by during any of those times at the Writing Center, located at in AC 113. We will have consultants available for walk-ins during the entire time

You can make a 30-minute appointment beforehand, using our online appointment schedule; simple choose the schedule labeled Portfolio Extravaganza and look for an open time.

If you have any questions, contact us or stop by.

Contact Name:

Achievement and Learning Center

Contact Email:

Contact Phone:

410.837.5383
Appropriate accommodations for individuals with disabilities will be provided upon request 10 days prior to a campus event and 30 days prior to an event requiring travel.