View:
Rescheduled: Why Grad School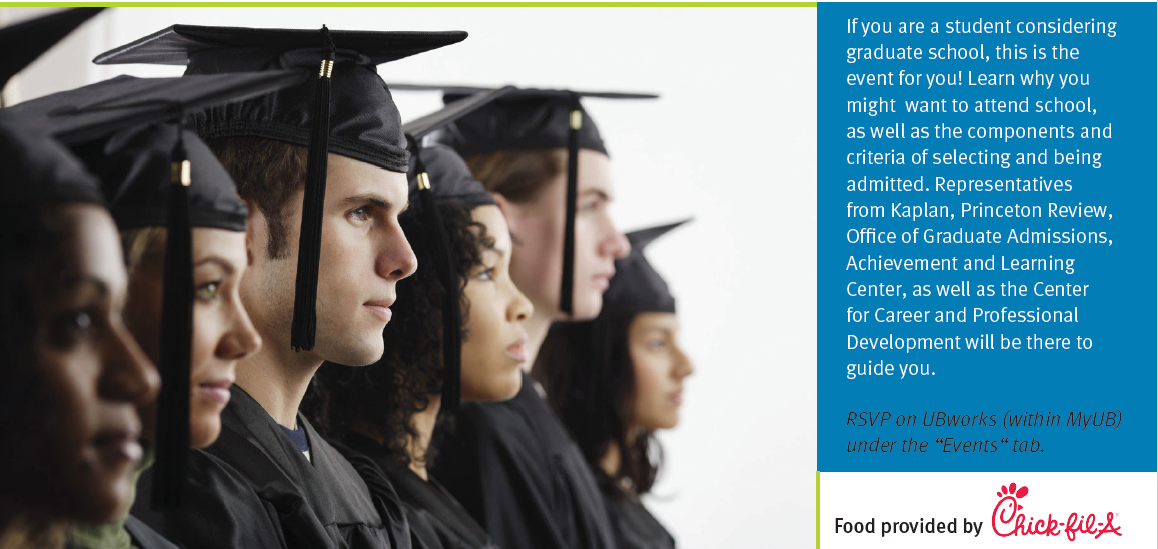 When:

Location:

William H. Thumel Sr. Business Center

Room:

135

Description:

Why Grad School?(Open to current students and UB Alumni)
Wednesday, March 15, 1:00 p.m. - 3:30 p.m.
William H.Thumel Sr. Business Center (11 W. Mt. Royal Ave.) Room 143
If you are a student considering graduate school, this is the event for you! Learn why you might want to attend school, as well as the components and criteria of selecting and being admitted. Representatives from Office of Graduate Admissions and Career and Professional Development will be there to guide you.

Lunch provided by Chik-fil-A (Eastpoint)

RVSP on UBworks (within MyUB) Under the "Events-Workshop" tab.

Contact Name:

Anthony Moreira

Contact Email:

Contact Phone:

410.837.5439
Appropriate accommodations for individuals with disabilities will be provided upon request 10 days prior to a campus event and 30 days prior to an event requiring travel.