View:
How to Manage Your Time and Stress Workshop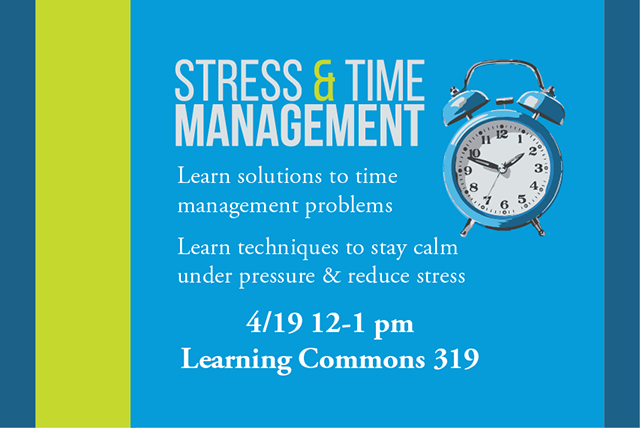 When:

Location:

Langsdale Library: Turner Learning Commons, third floor

Room:

LC 319

Description:

The semester is almost over, only final exams and projects stand in the way of break. Stress is mounting and time is short. We can help you with that. Learn practical solutions to time management problems, and practice techniques to stay calm under pressure and reduce your stress.

Contact Name:

Achievement & Learning Services

Contact Email:

Contact Phone:

410.837.5383
Appropriate accommodations for individuals with disabilities will be provided upon request 10 days prior to a campus event and 30 days prior to an event requiring travel.