View:
Panel on Parentage and Third-Party Custody Rights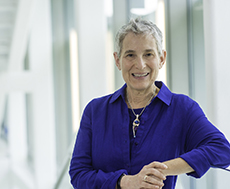 When:

Location:

John and Frances Angelos Law Center

Room:

12th floor

Description:

Join us for a panel and discussion on parentage and third-party custody rights.

Speakers include Prof. Nancy Polikoff, American University, Washington College of Law; Jennifer Kent, managing attorney, FreeState Justice; LaTreisha Cox, former client of the FLC, and Steffani Langston and Taylor LoSchiavo, Ms. Cox's former Family Law Clinic student-attorneys.

Presented by the UB School of Law Bronfein Family Law Clinic, Family Law Association, Outlaw and FreeState Justice. Refreshments will be provided.

Contact Name:

Margaret Johnson

Contact Email:
Appropriate accommodations for individuals with disabilities will be provided upon request 10 days prior to a campus event and 30 days prior to an event requiring travel.