View:
Trip tp the Walters Art Museum!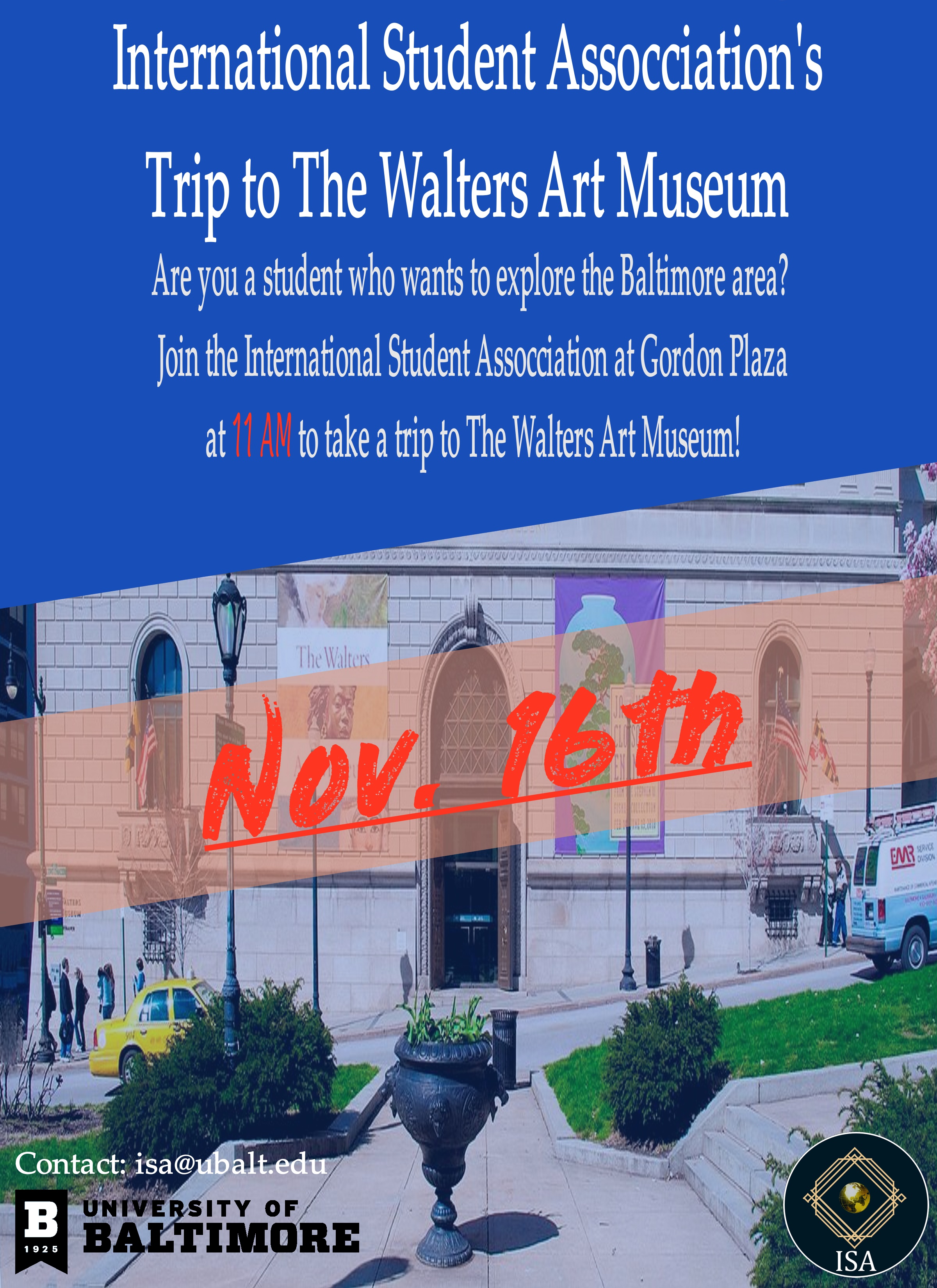 When:

Location:

Gordon Plaza

Description:

Join the International Student Association on November 16 at Gordon Plaza from 11am-2pm to take a short walk to The Walters Art Museum. We will take a trip to explore Baltimore's most popular museum that has mid-19s century collections of arts, history, and culture. It's free and accessible to anyone!

Contact Name:

Brittany Richmond

Contact Email:
Appropriate accommodations for individuals with disabilities will be provided upon request 10 days prior to a campus event and 30 days prior to an event requiring travel.