View:
2019 Philosophy Camp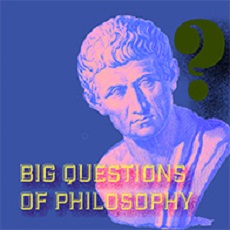 When:

Location:

William H. Thumel Sr. Business Center

Description:

This summer, the Hoffberger Center for Professional Ethics will host its third annual Philosophy Camp.

Designed for teens entering grades 10, 11 and 12, the students will work collaboratively with faculty and student counselors, and, most importantly, with each other to think carefully about important philosophical questions and ideas, that relate directly to their lives today. Students should expect to challenge themselves to better understand their own perspectives and those of their peers. By the end of the camp, they will become more critical, creative, and independent thinkers about what matters in their own lives.

July 8-12, 2019
9 a.m.-3 p.m.

ENROLL TODAY!

To register, email cmyers@ubalt.edu.
The camp is FREE.
The camp is limited to 20 students, who will be accepted on a "first-come" basis only.
Breakfast, lunch and snacks will be provided each day.
Adult supervision at all times.

Contact Name:

Cindy Myers

Contact Email:
Appropriate accommodations for individuals with disabilities will be provided upon request 10 days prior to a campus event and 30 days prior to an event requiring travel.