View:
Merrick Engages: A Conversation with Paul Fipps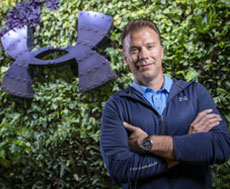 When:

Location:

UB Student Center

Room:

5th Floor

Description:

MORE SEATS ADDED TO ACCOMONDATE EVENT DEMAND

"Engaging the Digital Consumer"

Murray Dalziel, dean of the Merrick School of Business, will explore the cybersecurity with Paul Fipps and lessons learned about leadership and risk management. R.S.V.P. at the bottom of the page.

About the Speaker

Paul Fipps, MBA '01, B.S. '97

Paul Fipps is the Chief Digital Officer at Under Armour, a leading performance apparel and footwear brand operating in more than 70 countries.

With digital capabilities disrupting industries around the world, brands must make a shift to put the consumer at the core of everything they do. Anticipating the importance of powering and scaling consumer experiences and engagement through data, technology, and advanced analytics, Paul built Under Armour's global digital organization.

Since 2017, Paul has led digital commerce, consumer engagement, engineering, data science, enterprise technology, and the MyFitnessPal, MapMyFitness, and Endomondo apps globally. He is accountable for global ecommerce revenue, large-scale technology investments, IOT growth thru connected products, and the UA Connected Fitness P&L segment, which he grew & brought to profitability in 18 months. He reports to Under Armour's Founder, CEO, and Chairman Kevin Plank.

In this role, Paul has led the digital transformation of the Under Armour brand. He has established hubs for digital talent in Austin and San Francisco, led industry-unprecedented mergers of the three acquired consumer app companies worth over $700M, driven profitable growth in subscription and recurring revenue streams, launched innovative digital and physical product such as the fast-growing Connected Shoe, and created a culture for digital talent based on speed, learning, and agility. He has grown and activated the largest digital fitness community in the world, with over 270M users logging over 2M workouts and 30M oods every day.

He frequently speaks on topics including digital transformation, industry disruption, new modes of consumer engagement, experiential commerce, applying advanced analytics, and best in class approaches to cyber security and data privacy.

For eight years, Paul served on the Americas SAP User Group (ASUG) Board, as Chairman from 2015-2016. He received the 2019 Maryland International Business Leadership Award and holds a B.S. and MBA from the University of Baltimore. A proud US Army veteran, he resides in Maryland with his wife and two daughters.

Contact Name:

Office of the Dean

Contact Email:

Contact Phone:

410.837.4955
Appropriate accommodations for individuals with disabilities will be provided upon request 10 days prior to a campus event and 30 days prior to an event requiring travel.