View:
Information Session: 2020 Global Field Studies in Business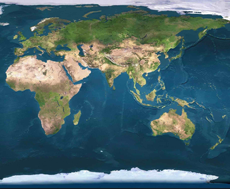 When:

Location:

William H. Thumel Sr. Business Center

Room:

BC 225

Description:

At UB, we recognize the importance of enhancing the knowledge base of our students through global field studies. Each year, we have many opportunities to learn more about how business is conducted around the world. The Merrick School of Business offers Global Field Studies for academic credit.

Join us for an Information Session to learn where we'll go in 2020 and other study abroad opportunities.

WHEN: Monday, Sept 16 from 4:30-5:30 p.m.

WHERE : BC 225

---

2020 Global Field Studies

Ghana (Winter Break) --Applications due by October 1st, 2019

This trip may apply as a program elective for undergraduate and graduate accounting and finance students

Thailand (Spring Break) --Applications due by December 1st, 2019

Switzerland (Summer) --Applications due by February 1st, 2019

Contact Name:

Kathea Smith

Contact Email:

Contact Phone:

410.837.5254
Appropriate accommodations for individuals with disabilities will be provided upon request 10 days prior to a campus event and 30 days prior to an event requiring travel.