View:
Spring Happy Hour featuring the deans as guest bartenders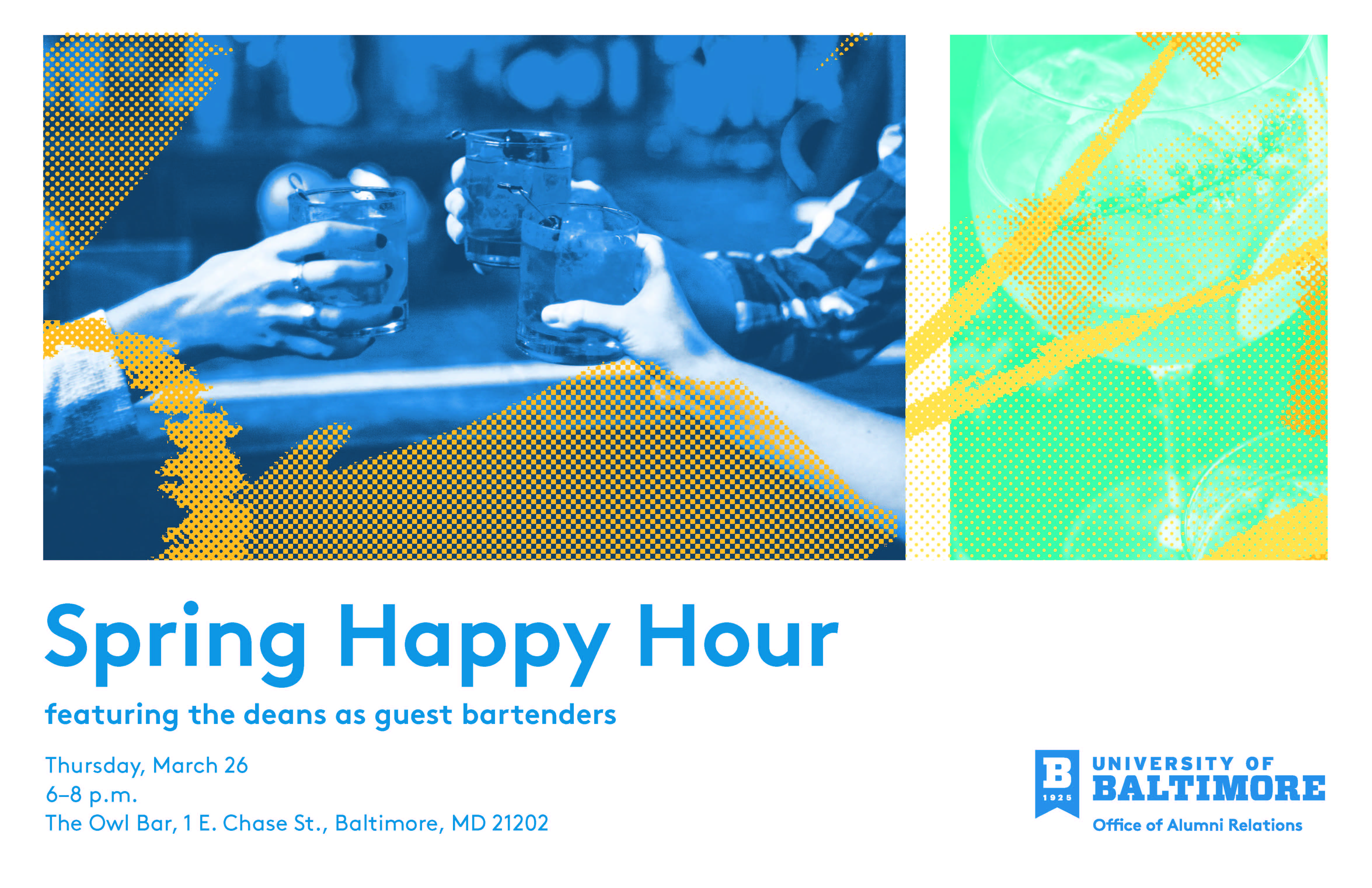 When:

Location:

Off Campus

Description:

Join fellow alumni at the annual Spring Happy Hour featuring the deans as guest bartenders. During this exciting event, the deans get behind the bar to earn tips which will be directed to each college's, school's, or library's annual giving fund — providing direct support for UB students.

At the end of the night, the dean with the most tips will be crowned 2020's "Best UB Dean Bartender."

Spring Happy Hour featuring the Deans
Thursday, March 26, 2020
6 - 8 p.m.
The Owl Bar
1 E. Chase St., Baltimore, MD 21202

Registration
Register by March 18 and pay only $15 for admission. Register a fellow UB graduate as your guest and get two tickets for $25.

After March 18 and at the door, admission is $20 per person.

Registration includes admission to the event, open bar, and appetizers.

Menu

Select beer and wine, UBtinis and nonalcoholic beverages, hush puppies, potato skins, vegetable crudite, sliders, and wings.

The Deans
Dean Ronald Weich, School of Law
Dean Roger Hartley, College of Public Affairs
Dean Murray Dalziel, Merrick School of Business
Dean Christine Spencer, Yale Gordon College of Arts and Sciences
Interim Dean Jeffrey Hutson, Robert L. Bogomolny Library

Contact Name:

Kelley Chase

Contact Email:

Contact Phone:

141.083.6149
Appropriate accommodations for individuals with disabilities will be provided upon request 10 days prior to a campus event and 30 days prior to an event requiring travel.