View:
Virtual Playlist Bingo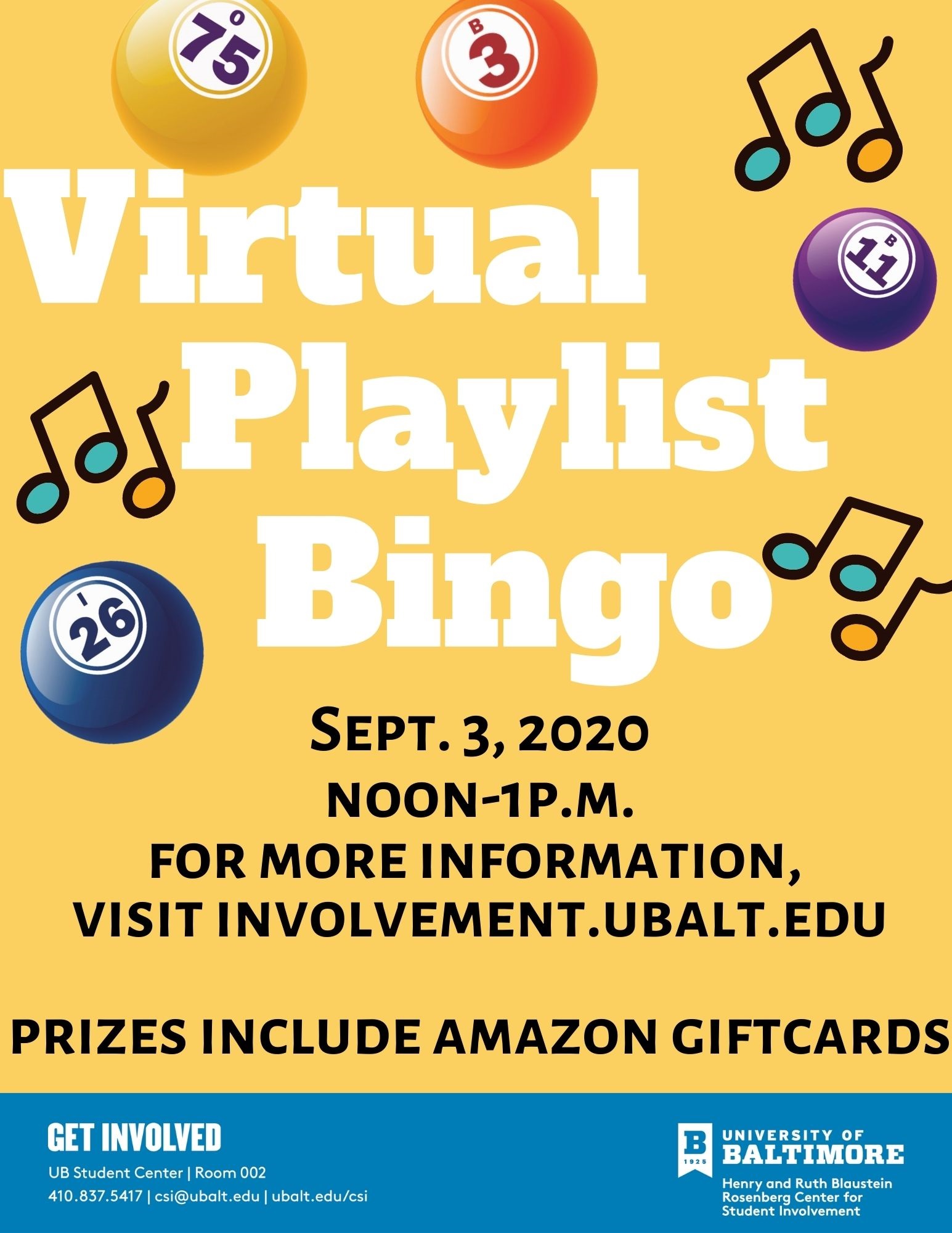 When:

Description:


CSI Virtual Playlist Bingo

12-1 p.m.
Zoom

Join the Center for Student Involvement for a game of Virtual Playlist Bingo. All of the same Bingo rules apply except with Playlist Bingo, instead of numbers being called out songs are played and participants have to know who sings those songs and if they do they mark off that artist on their playlist bingo card! Organized by Center for Student Involvement.

For more information, visit involvement.ubalt.edu or email Center for Student Involvement at csi@ubalt.edu.

Contact Name:

Brittany Richmond

Contact Email:
Appropriate accommodations for individuals with disabilities will be provided upon request 10 days prior to a campus event and 30 days prior to an event requiring travel.