View:
Business in a Post-Covid World Conversation Series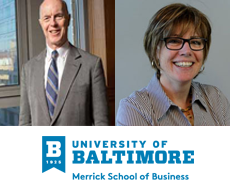 When:

Room:

Zoom

Description:

Team with the Dean and Joan Worthington, Alumna and VP at HireVue

Please join Merrick School of Business Dean, Dr. Murray Dalziel for our next "Team with the Dean" virtual conversation.

Have you thought about what the business-world might look like after COVID-19 subsides? Dean Dalziel is bringing our UB community closer together by offering a virtual conversation with speakers that have insights into what might unfold in the future of business.

Upcoming Event:

Featured Guest

Joan Worthington, Alumna and Vice President of Professional Services at HireVue.

Contact Name:

Amy Greenlee

Contact Email:
Appropriate accommodations for individuals with disabilities will be provided upon request 10 days prior to a campus event and 30 days prior to an event requiring travel.