View:
Integrated Arts Program Presents Bergamot String Quartet in Live-Stream Performance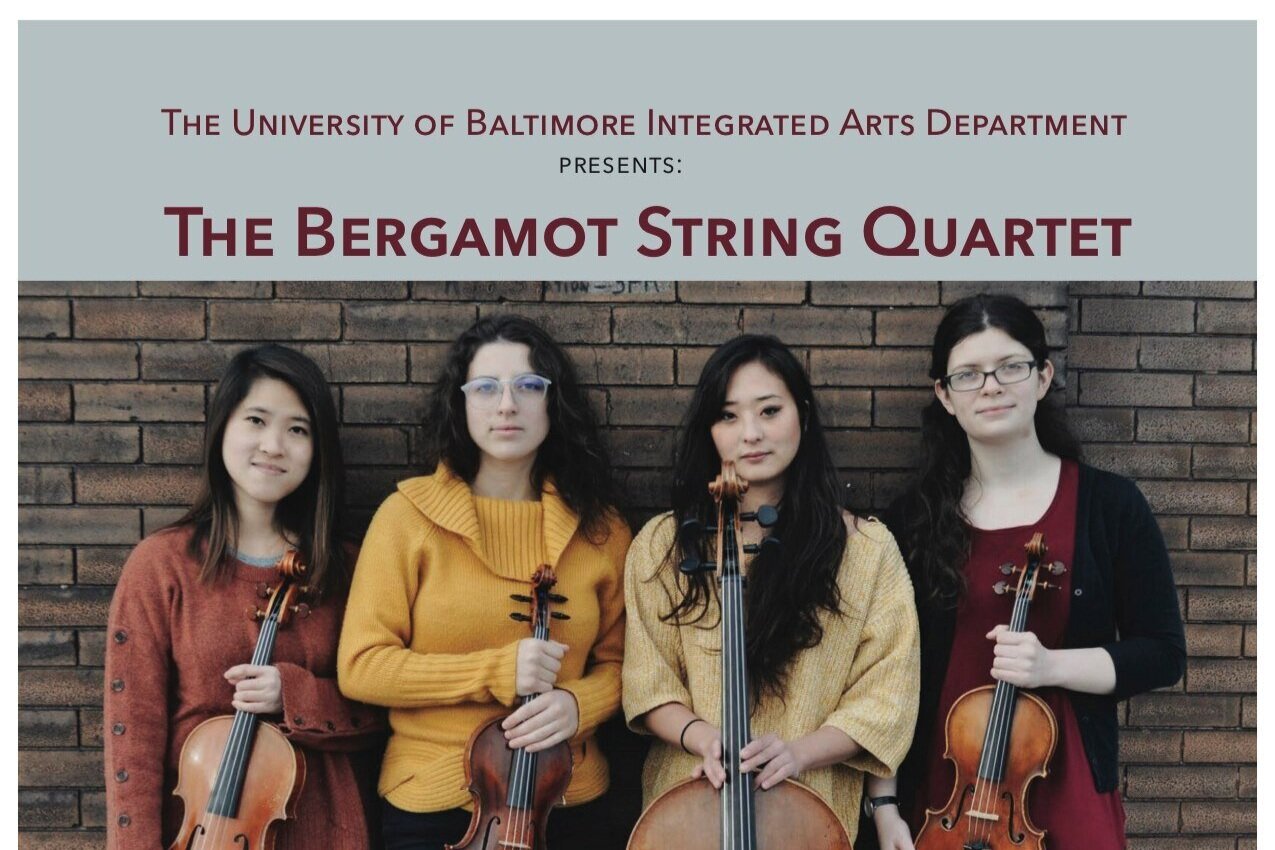 When:

Location:

Online

Description:

The University of Baltimore's Integrated Arts Program will host a live streaming performance by the New York-based Bergamot String Quartet on Wednesday, Oct. 28 at 7 p.m. The quartet, which formed in Baltimore in 2016, will play works by UB Integrated Arts Professor Ian Power, as well as Caroline Shaw, Tanner Porter, Fanny Mendelssohn, Pascal Le Boeuf, Suzanne Farrin, Anna-Louise Walton, and Paul Wiancko. The concert, to be broadcast from the International Contemporary Ensemble rehearsal space in Brooklyn, will be streamed live on the UB Yale Gordon College of Arts and Sciences YouTube channel, as well as on the Facebook Event platform.

Free and open to the public.

Contact Name:

Ian Power

Contact Email:
Appropriate accommodations for individuals with disabilities will be provided upon request 10 days prior to a campus event and 30 days prior to an event requiring travel.