View:
SEB's Sound of Baltimore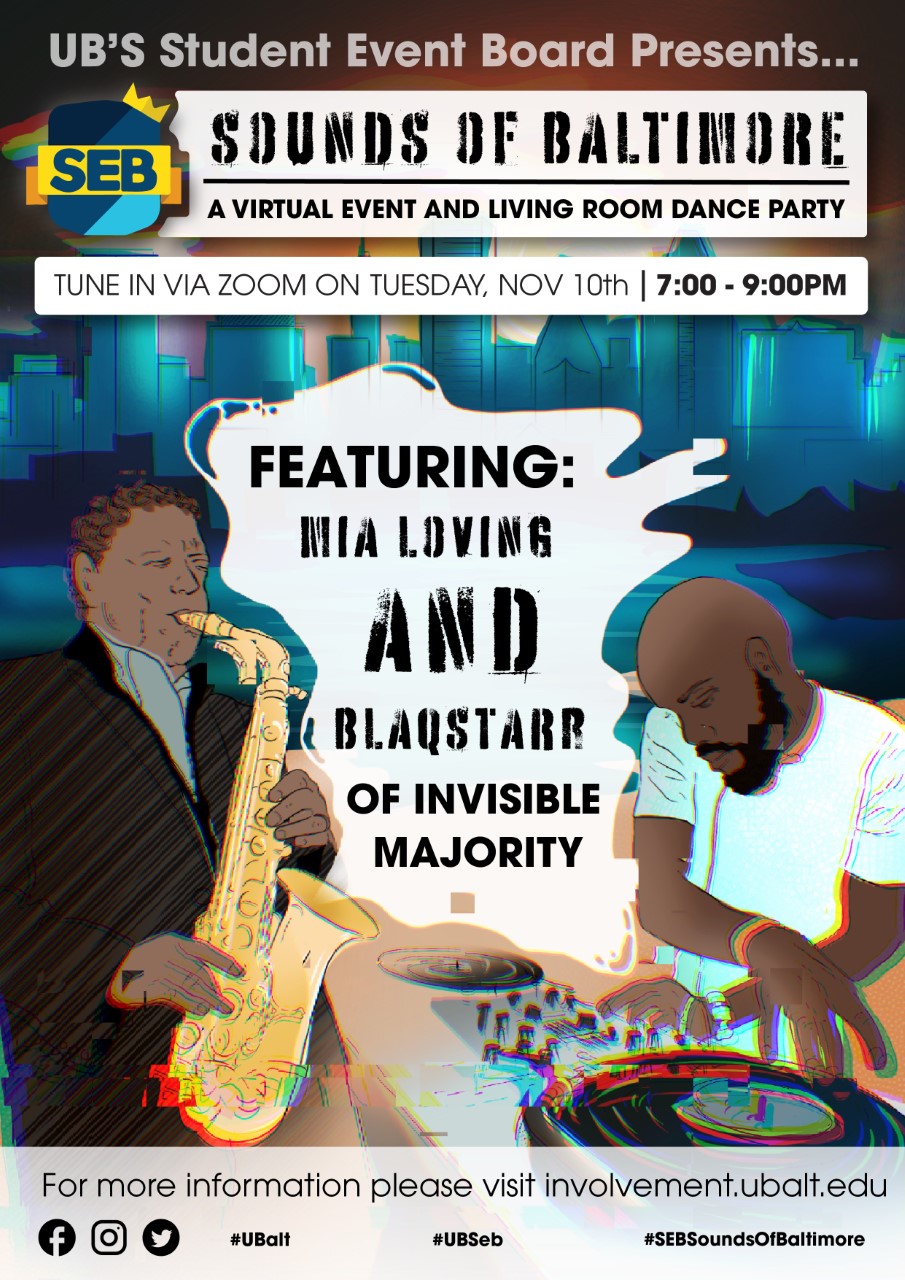 When:

Room:

Via Zoom

Description:

Join SEB for a virtual event and living room dance party! Turn your volume up and learn about Baltimore's music history followed by an eclectic mix of Baltimore music! Featuring Baltimore's very own Mia Loving & Blaqstarr of Invisible Majority! For more information, please visit involvement.ubalt.edu or register here using the link below:

Submit Baltimore-based song suggestions that you would like to hear in the mix to: nicholas.parreco@ubalt.edu before November 6th!

This event is organized by a University of Baltimore student organization. All UB student organizations operate under the guidance of the Rosenberg Center for Student Involvement. For more information, please visit www.ubalt.edu/csi, call 410.837.5419, or e-mail csi@ubalt.edu.

Contact Name:

Nicholas Parreco

Contact Email:
Appropriate accommodations for individuals with disabilities will be provided upon request 10 days prior to a campus event and 30 days prior to an event requiring travel.